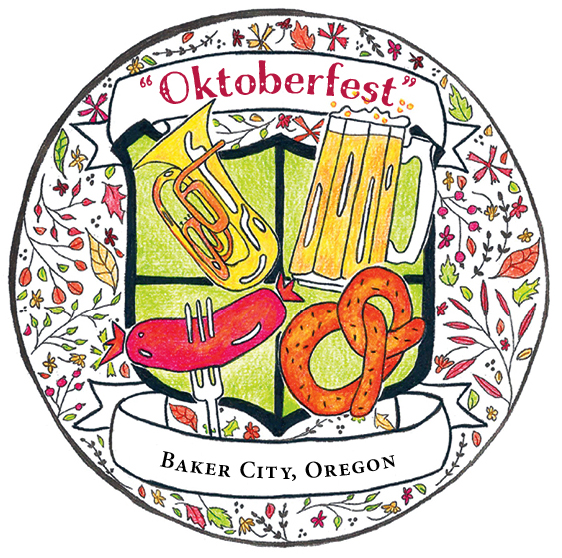 Jul 27, 2023
2023 Oktoberfest
Annually Crossroads Carnegie Art Center hosts an annual fundraising event to support the work we do as Baker County's 60-Year-Old Community Art Center.
For the last five years we have hosted an Oktoberfest Event celebrating Baker County's deep agricultural roots. The event has been transforming as we embrace what our community wants from the event. Plus, a global pandemic forced us to embrace new technology and new ways of thinking.
Crossroads asked last year audience what they wanted, and we listened.
Changes you will see in 2023:
Welcome Event Coordinator Jackie Wirth and Chair Katie Lamb to bring a new vision to the event.
Two Main Events-
Friday September 22nd, 2023, we will host a Harvest Dinner with 3 courses with local wine and beer tastings. We will have a live auction, silent auction, and paddle items where donations can be made to key programs. Light concertina music will be played allowing time to catch up with old friends. 100 seat Limit.
To Purchase Tickets Oktoberfest Website
Saturday September 23rd, 2023, we will host a Traditional Oktoberfest Event as the Event Center is transformed into a German Oktoberfest Hall. Idle Vice Band from LaGrande is performing. Cover Charge to enter with tokens being sold to purchase Bratwursts, Beer, Wine, Mixed Drinks, Kettle Korn and so much more. Corn Hole Tournament onsite! Silent Auction! Make your Donations to support the Arts onsite! Dress up and celebrate fall with friends!
During the Day on Saturday we welcome back the "Autumn"obile Show" at the Event Center. Registration from 10 am to Noon. Car Show till 5 pm with all proceeds going to the Baker City Splash Pad Project. Baker Eagles onsite selling Brats! Plus a Petting Zoo! For more information about the Car Show contact Charline at 541-519-2483
To purchase tickets/cover charge: Oktoberfest Website
Click Here to Start Bidding on Silent Auction Items!
These events raise critically needed support for Crossroads as many of the pandemic era grant funds are drying up and as we rebuild our programs.
The mission of the Crossroads Carnegie Art Center, Inc., a 501(c)3 non-profit founded in 1963, is to create opportunities for the entire community to be engaged, inspired, and transformed by the arts through participation in classes, workshops, exhibits, mentorships, and partnerships – A welcoming place where all ages meet and the arts speak.
Crossroads works to fulfill its mission through:
Workshops and course offerings developed through individual community partner requests;
Programs for K-12 children through Art Speak at school sites during the school year and summer;
Established networks to aid, encourage and advise artists;
Scholarship programs for financially disadvantaged participants;
Support systems and Gallery space for artists to showcase and sell their work;
Partnerships with public agencies to provide programs and services for at-risk and underprivileged youth and families, and adults in recovery programs;
Community-wide programs such as:
"First Friday" exhibits that showcase artists and music
Acting as a community partner to attract art-based industries
Chairs made by Powder River Correctional Facility inmates and painted by local and regional artists and supported by donors of Crossroads to make fansastic packages. Silent Auction.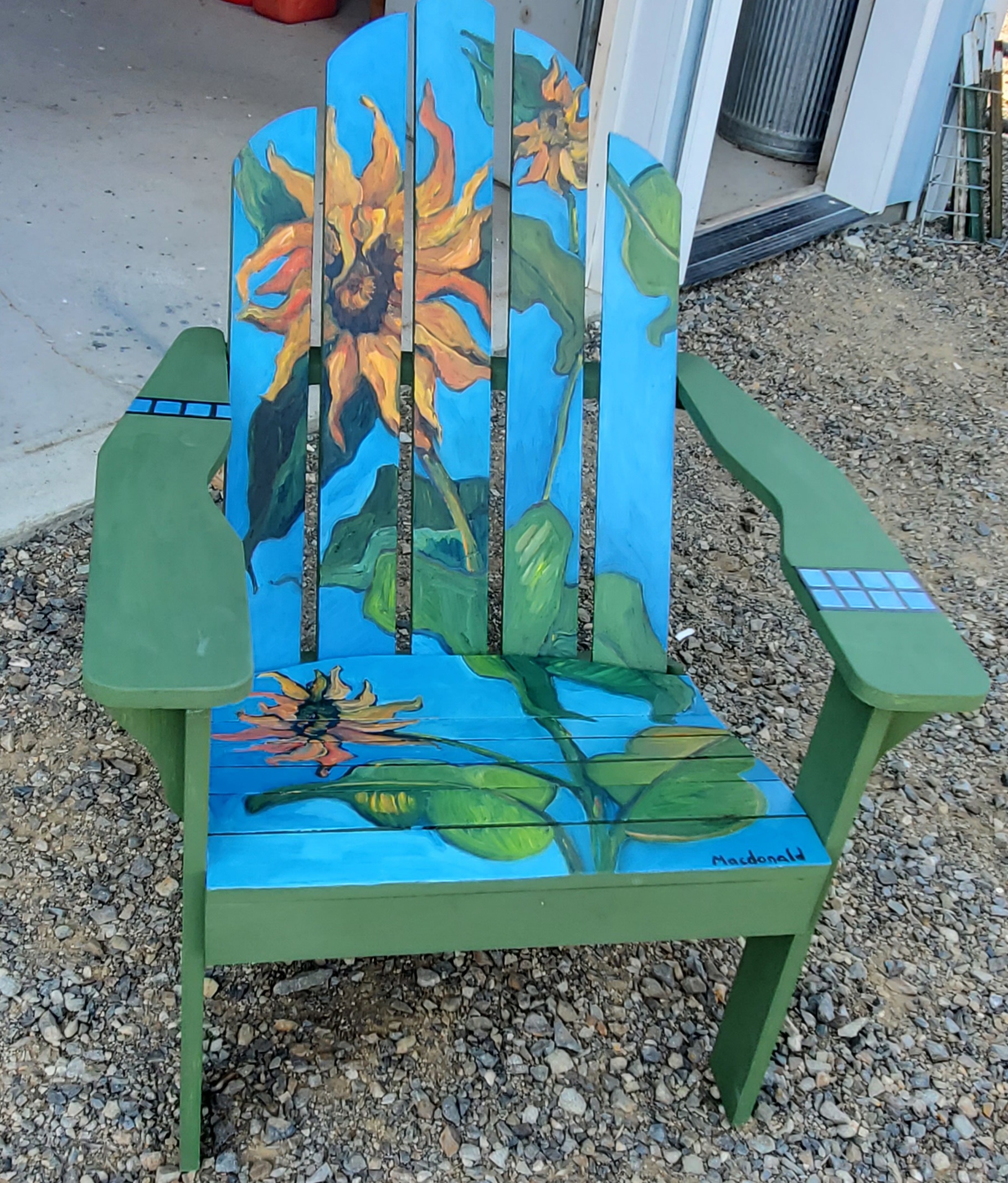 Artist Laurel MacDonald, Boise Supported by Kathy Oster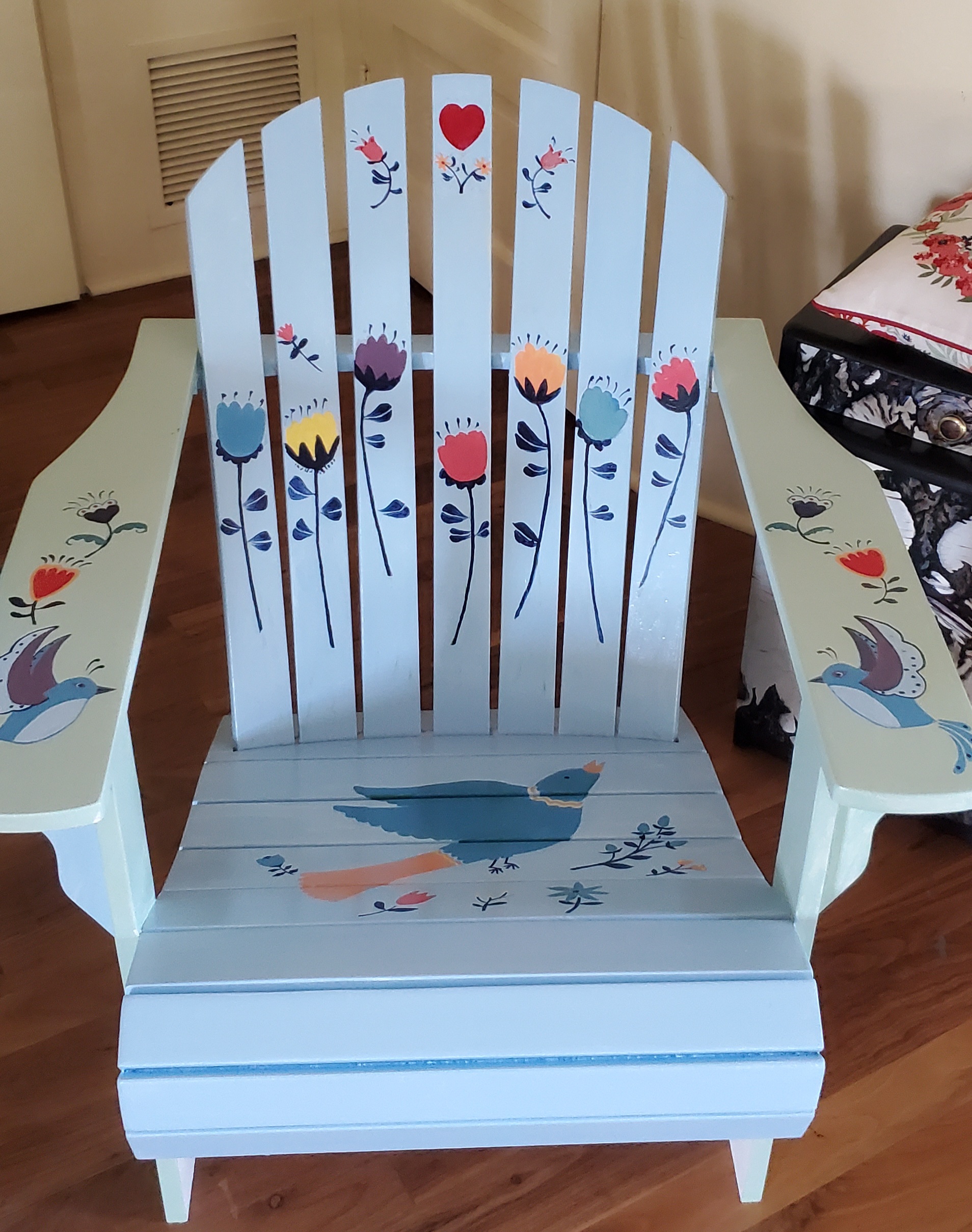 Artist Jennifer Godwin, Baker City- Sponsored by Janet Kahn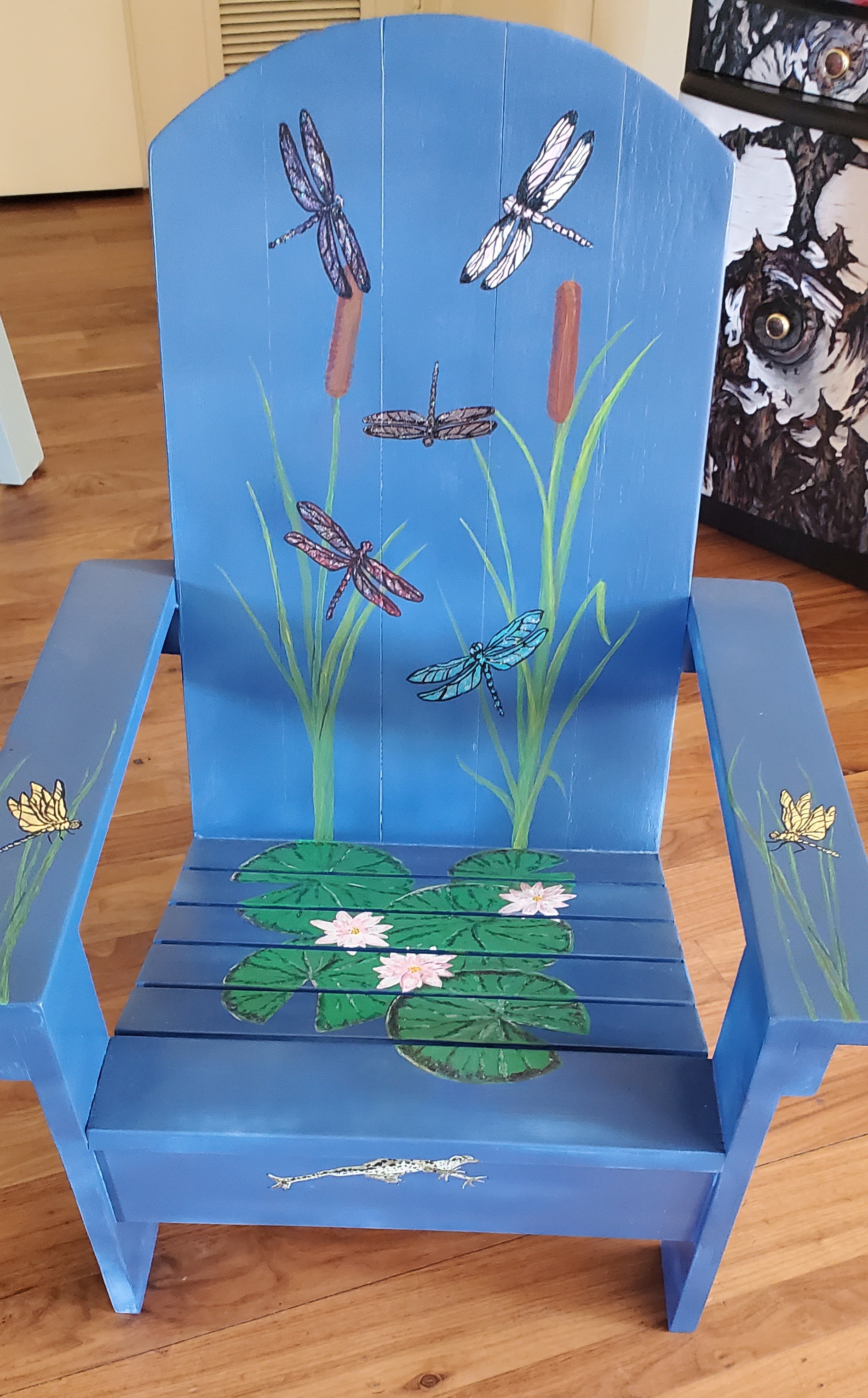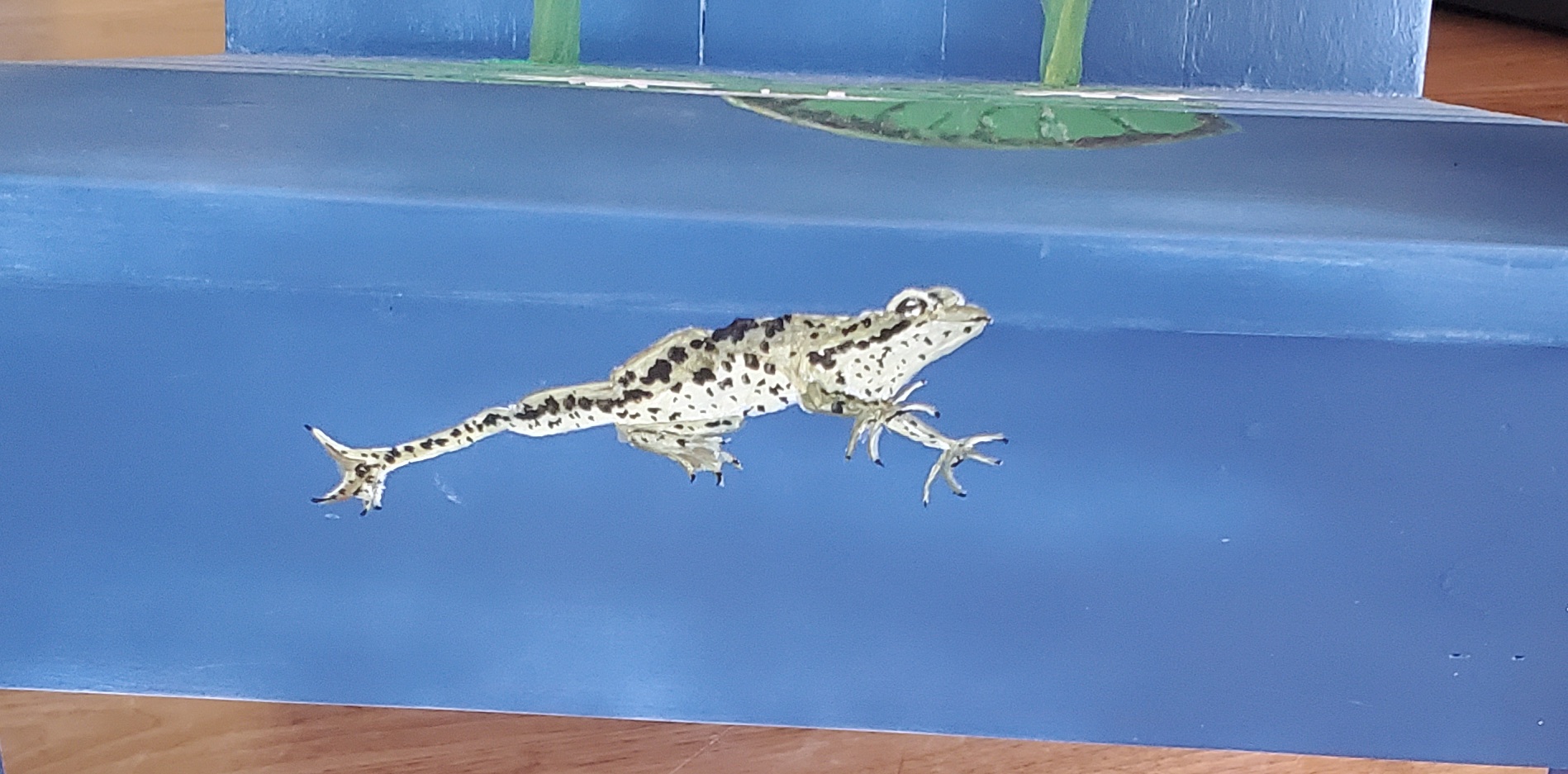 Kids Adirondack Chair- Artist Annetta Evans, Union-Sponsored by Katie Lamb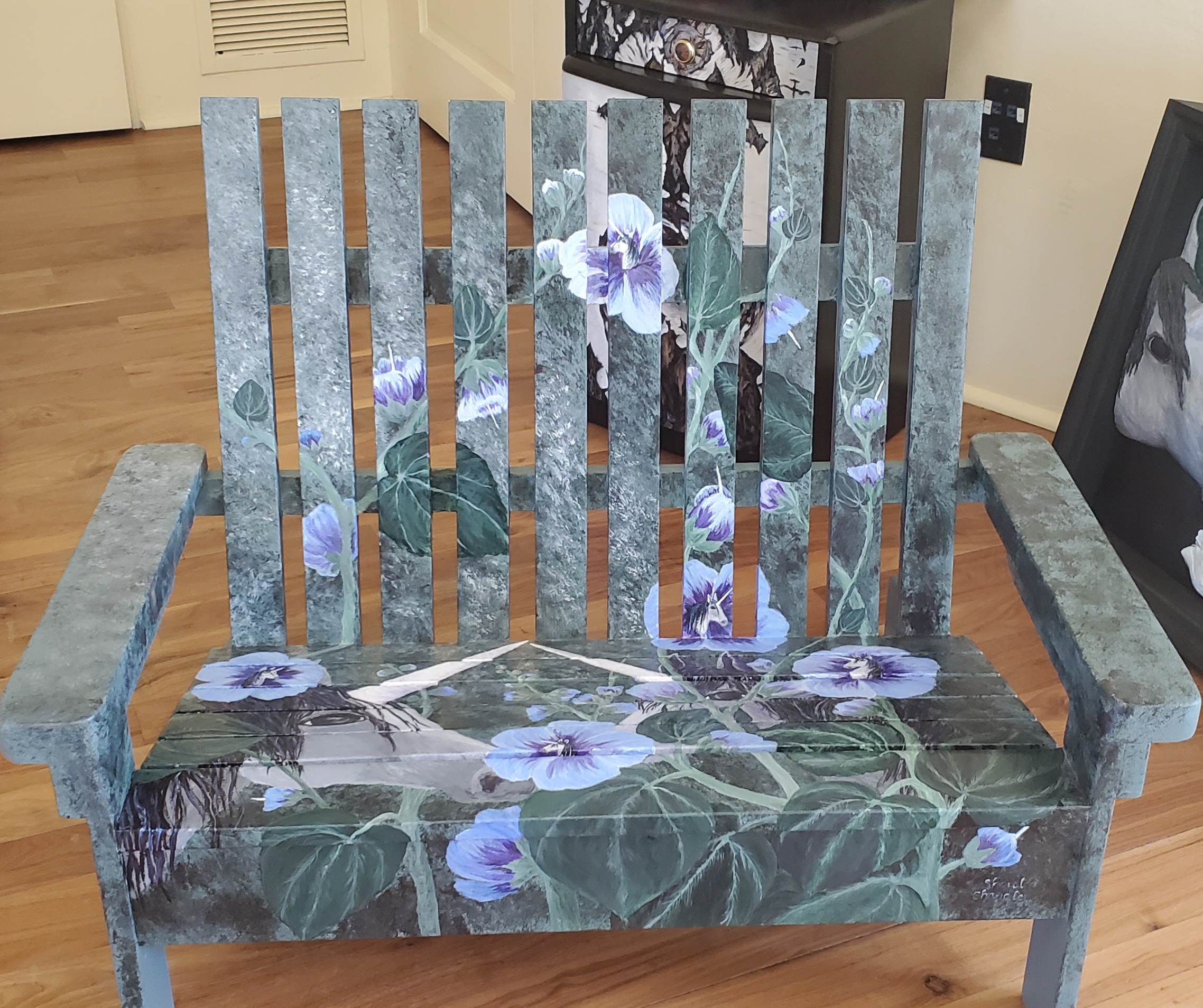 Kids Double Bench-- Artist Sharol Chandler, Halfway- Sponsored By Kathleen Chaves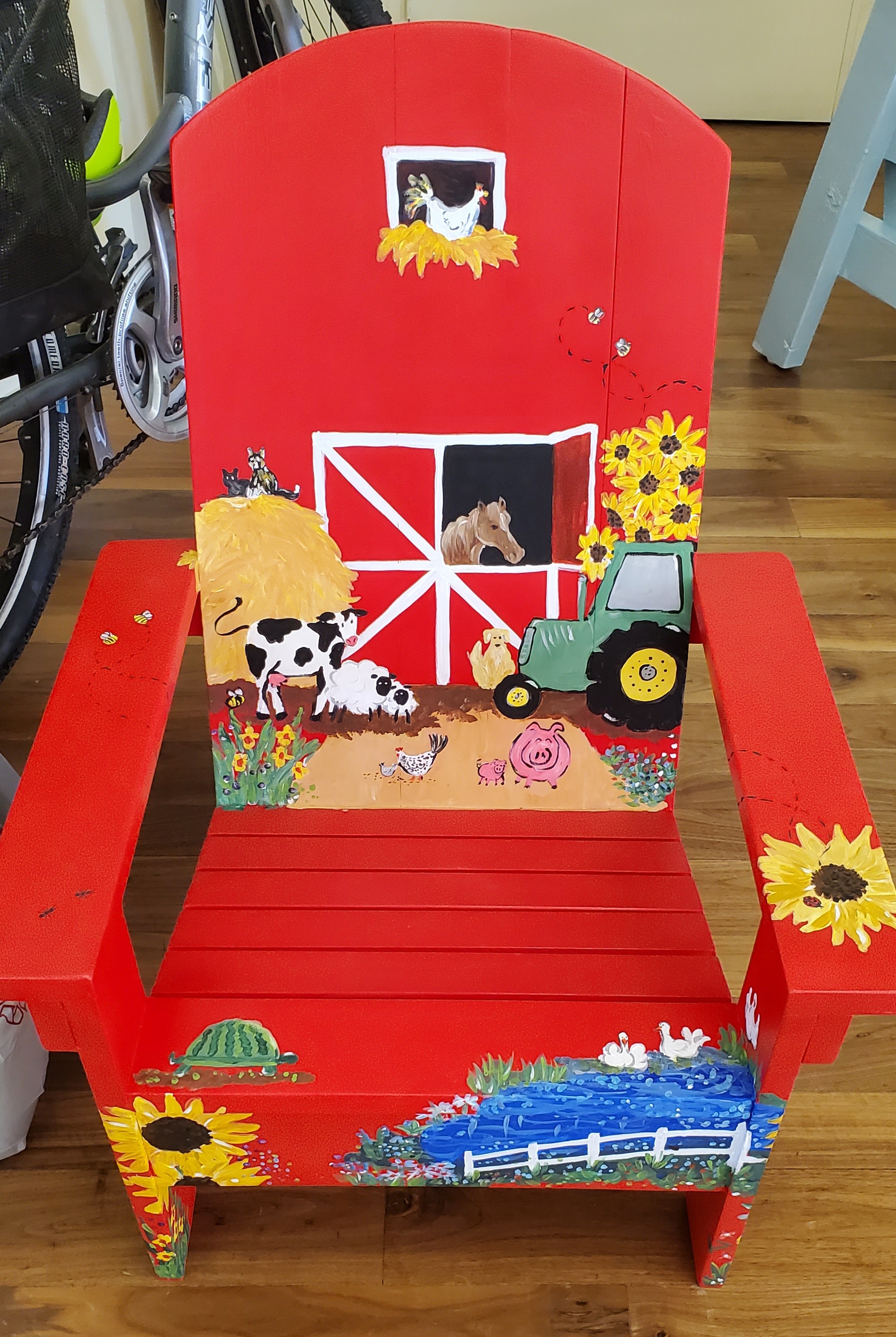 KIds Farm Adirondack Chair painted by Stephanie Spaugh Sponsored by Katie Lamb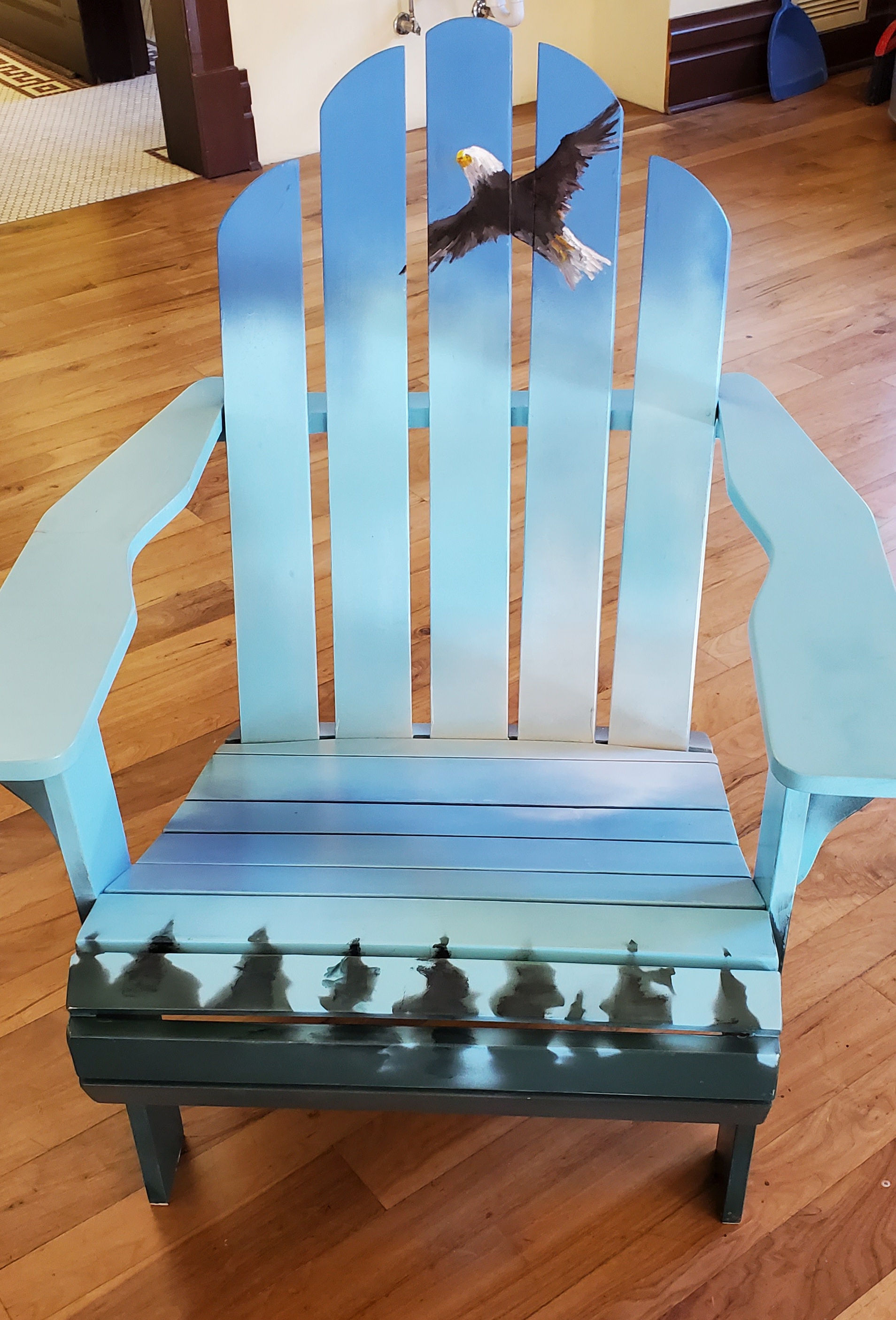 "Soaring with the Eagles" Chair painted by Mary Butler Boise Idaho Sponsored by Defrees Family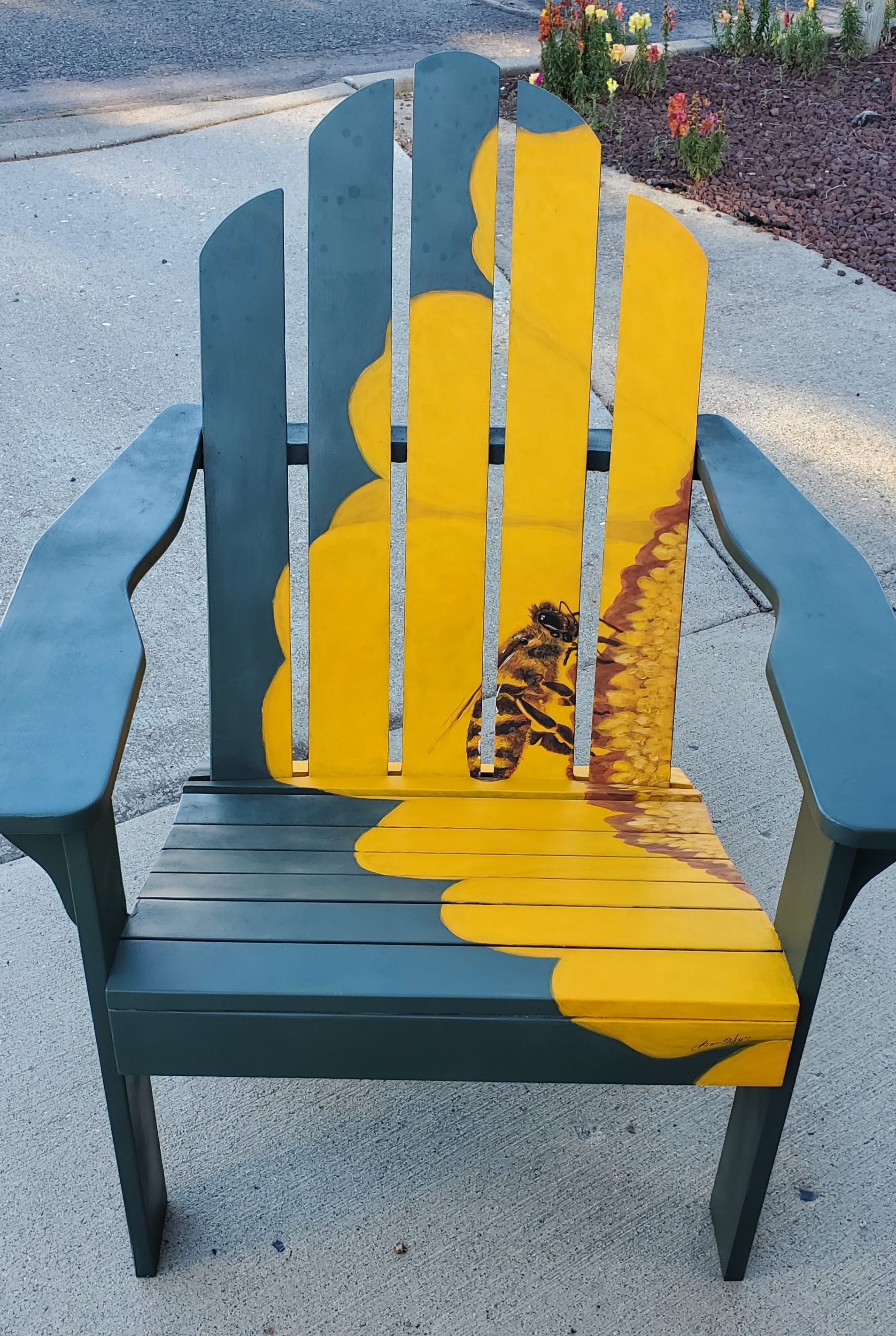 Bee Chair Painted by Barbara Meyer Sponsored by Jackie Wirth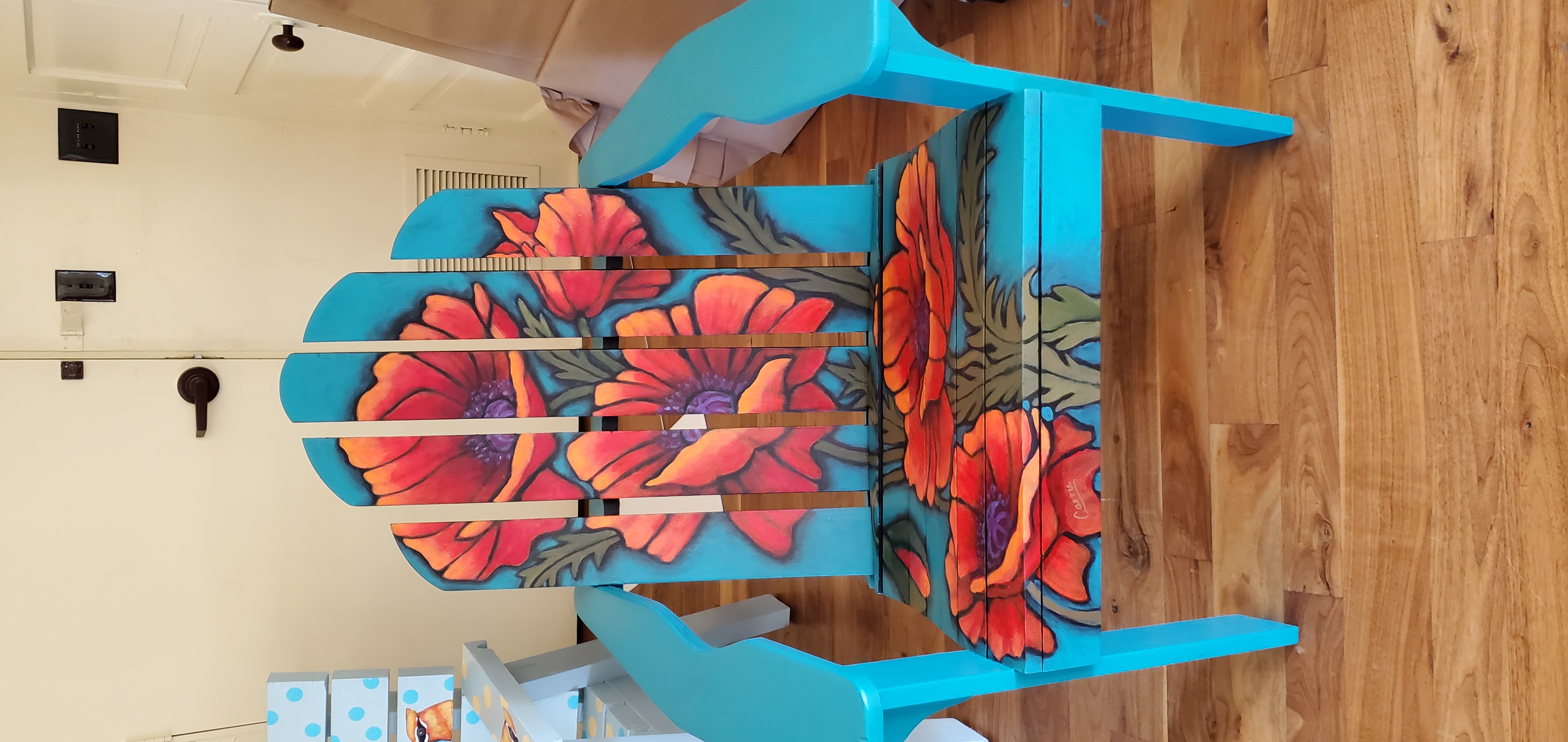 Poppy Chair Painted by Carrie Bellinger, John Day Sponsored by Ginger Savage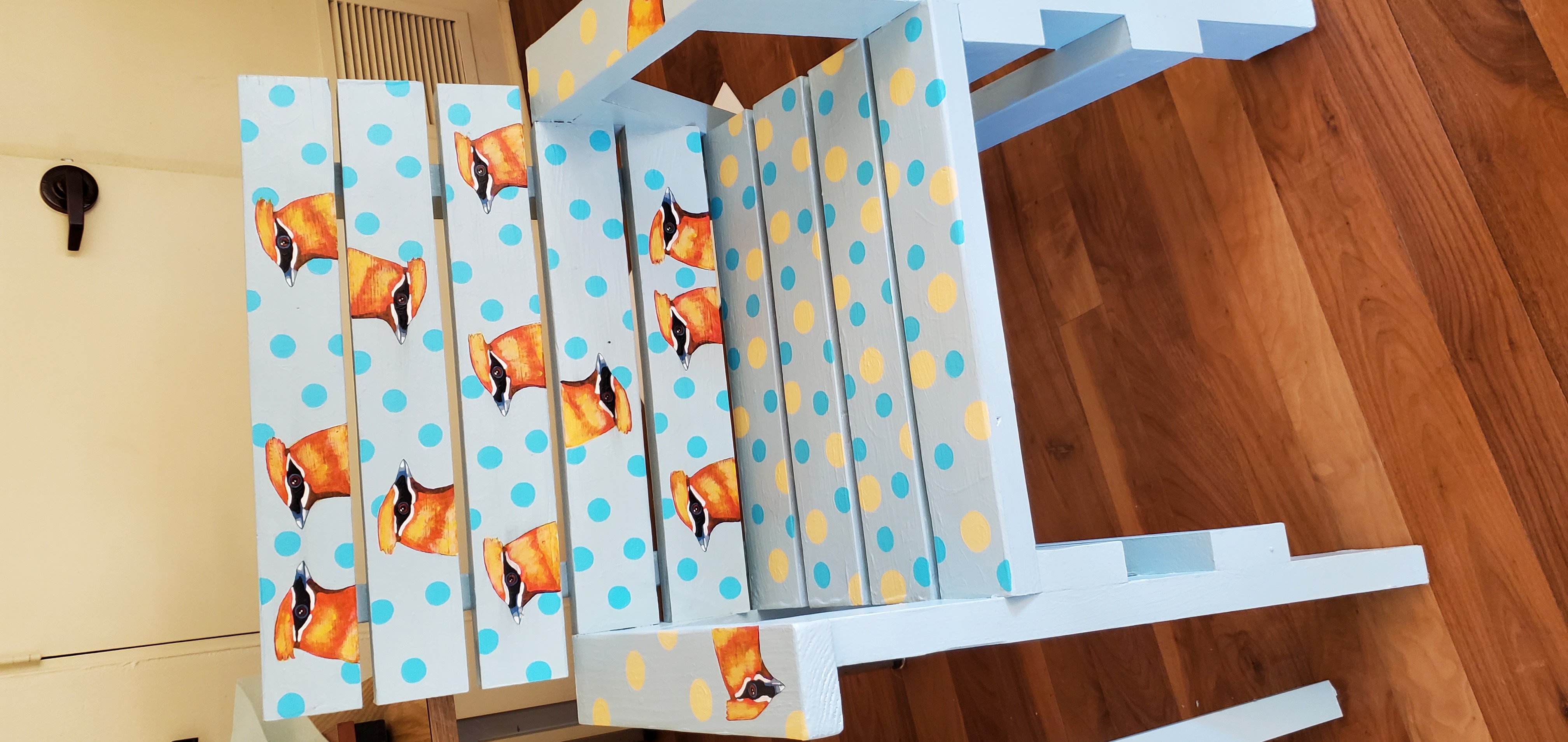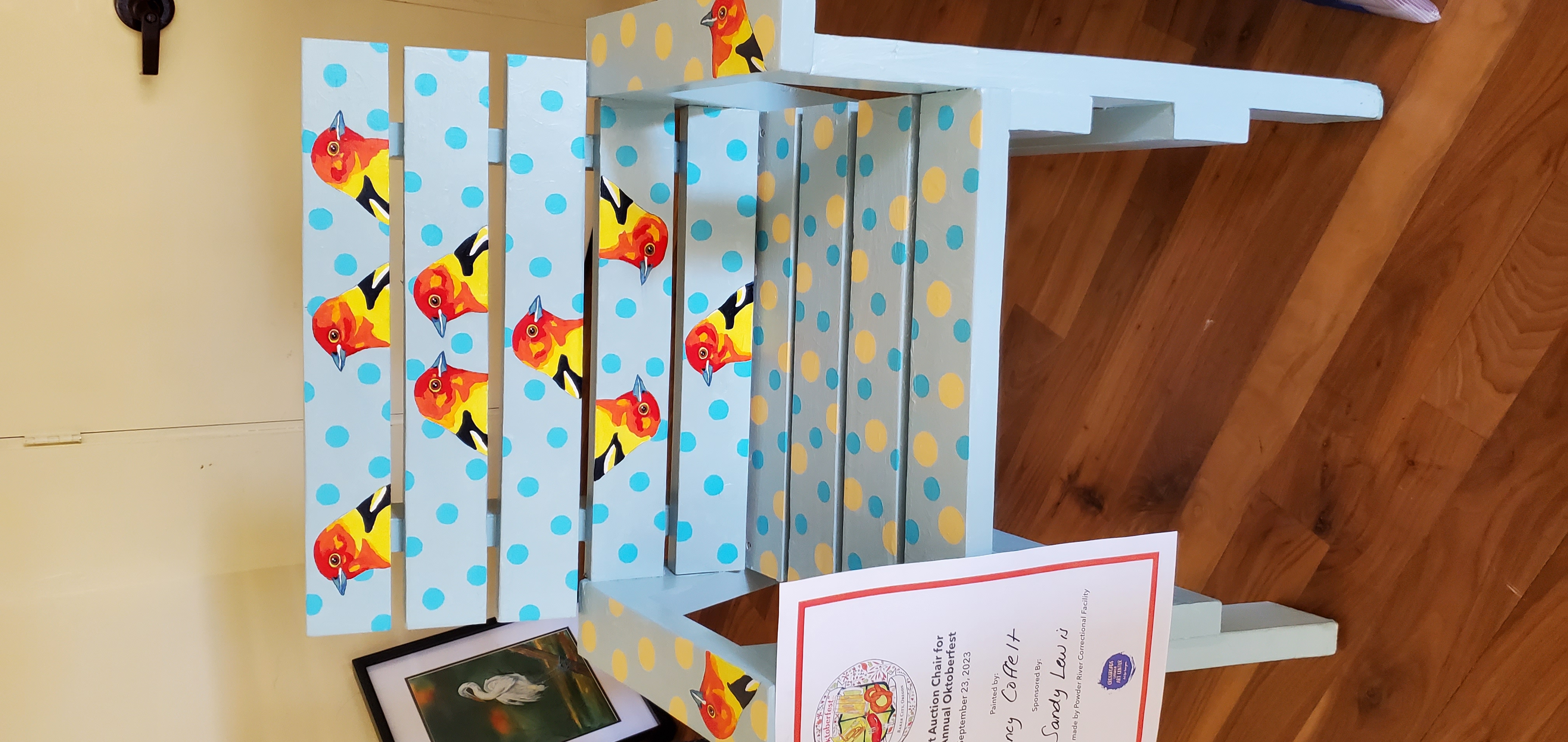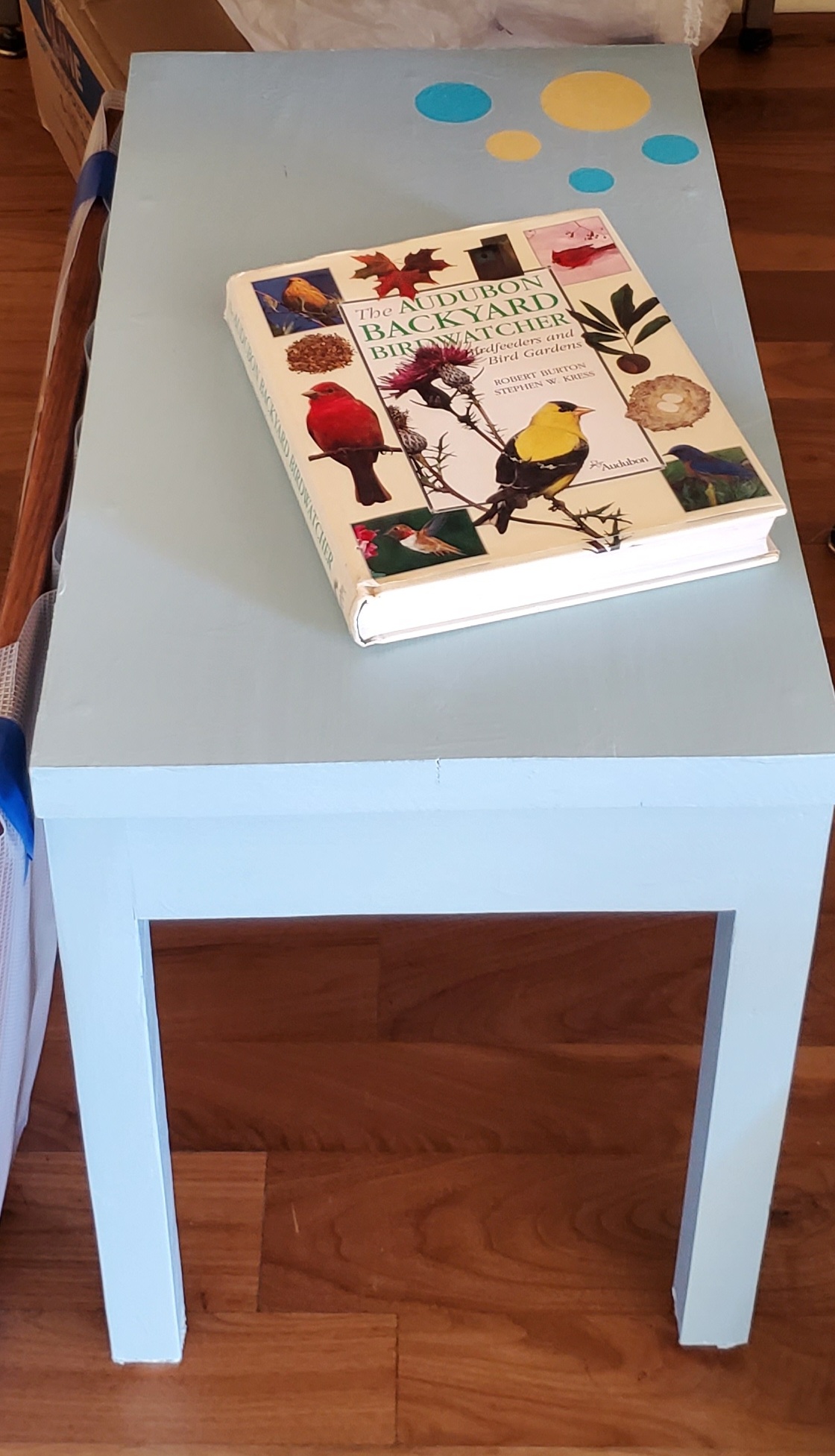 3 Piece Patio Set painted by Nancy Coffelt Sponsored by Sandy Lewis and Defrees Family. Will be sold at the Live Auction "Harvest Dinner" on Friday September 22nd.
Artist Chair painted by Dawn-Marie DeLara sponsored by Sarah Crump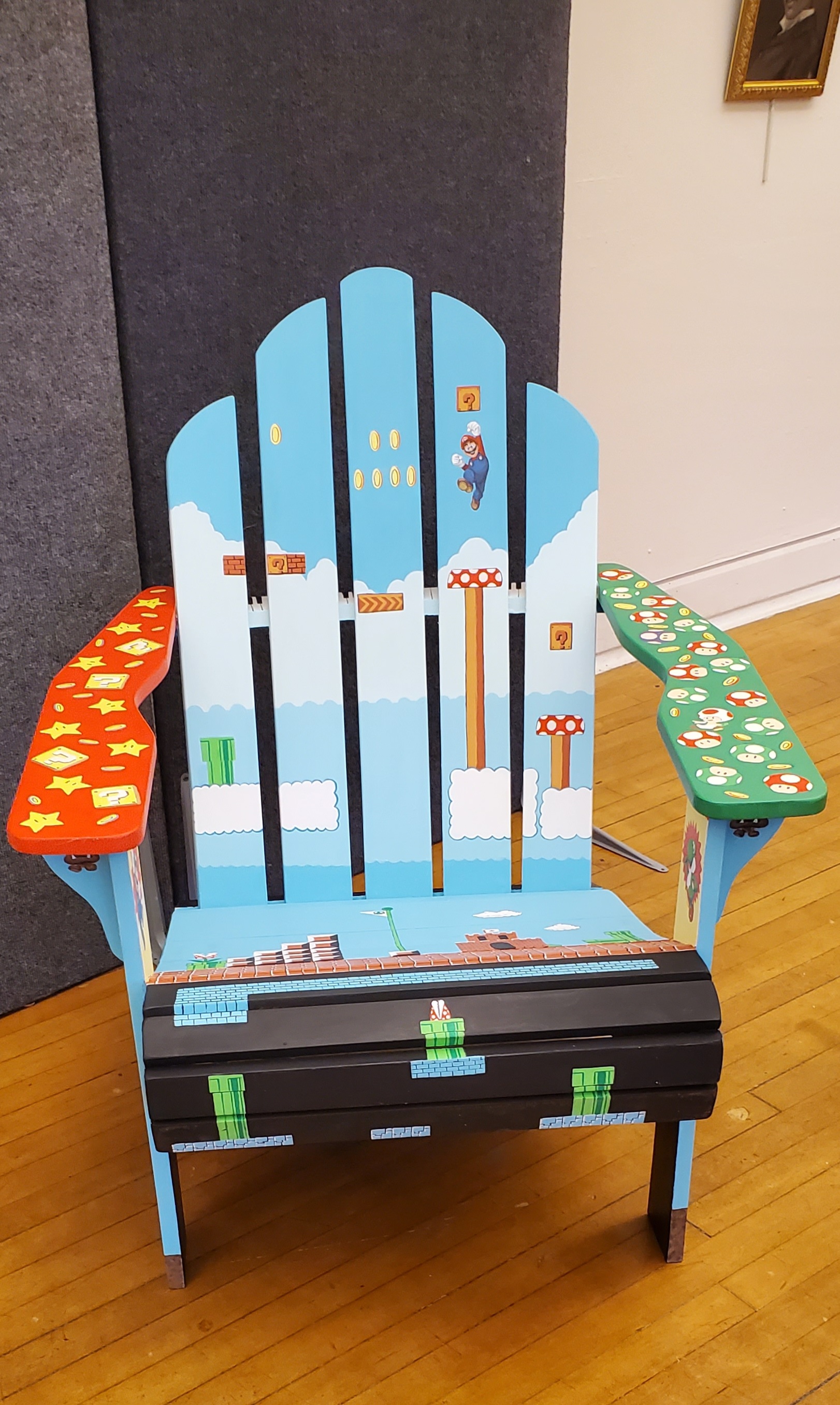 Super Mario Brothers Chair painted by Amy VanGassbeck Sponsored by Amanda Carroll