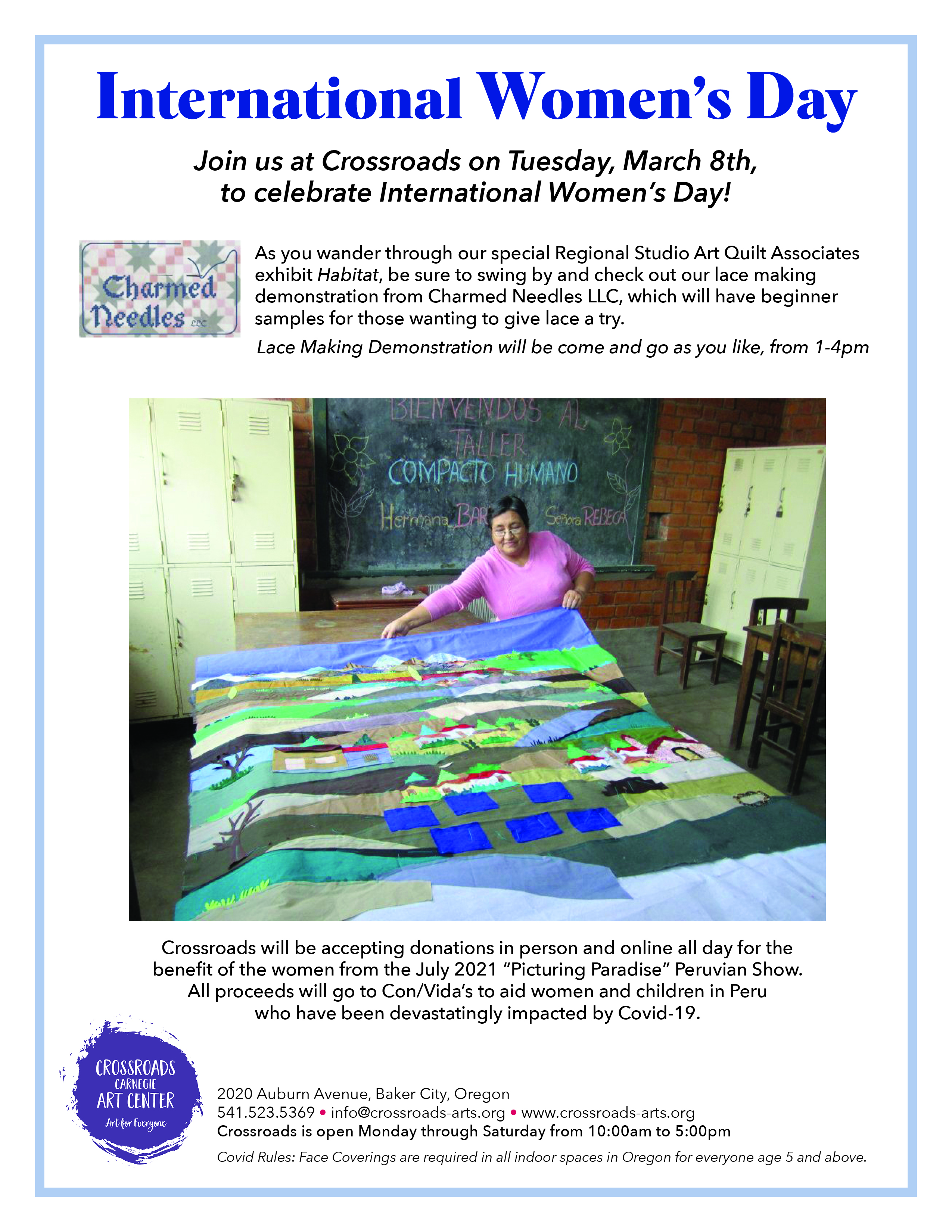 Mar 1, 2022
International Women's Day March 8th
Come Join Crossroads to Celebrate International Women's Day on Tuesday March 8th at Crossroads.
Schedule:
Come enjoy the Studio Art Quilt Associates Traveling Exhibition "Habitat." Art Quilts take the traditional art of quilt making and use fabric and stiching to create wall masterpieces. These Quilts tell unique stories representing artists from around the west. 10 am to 5pm
Spot in and meet local lace makers from Charmed Needles in Ontario. Lace Making was developed in the 16th century in Europe and is a beautiful process. Come meet the artist for demonstrations and maybe take a turn with the bobbins yourself. An Open House format...stay as long as you like. 1 pm to 4pm
International Women's Day is about supporting and elevating women around the global. We are asking for donations to Convida who brought Crossroads the July 2021 Traveling Exhibtion of Peruvian Textiles "Picturing Paradise." The women in the show shared their story and challenges of survival in the shantytown's outside of Lima Peru. These women and their "compactos" (small art centers) have face untold challenges due to Covid-19. Make your donation at Crossroads or online at

https://crossroads-arts.org/product/4379657/donations-to-convida

All proceeds go to help the women in Peru. Come and stop by and celebrate with us!