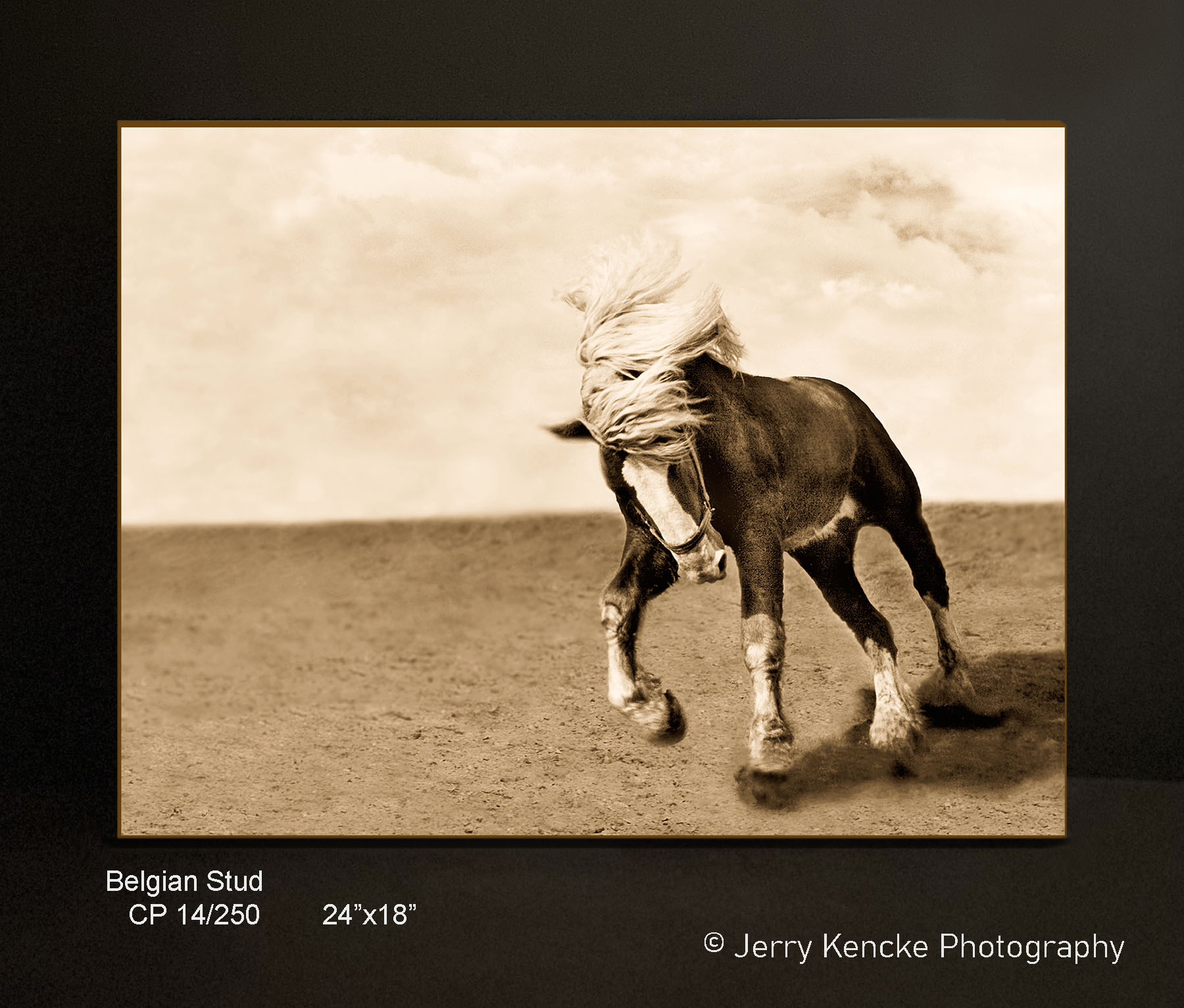 Jun 4, 2021
With Thanks From Jerry Raffle
WESTERN HERITAGE - LEGACY WORK of JERRY KENCKE
With Thanks from Jerry--Raffle
One Image
In June, Crossroads hosts a remarkable retrospective of the photography of Jerry Kencke of Mountain Home, Idaho. Jerry passed away in 2019 after a battle with Cancer.
Jerry was such a huge supporter of Crossroads as a Sales Gallery Artist, Featured Artist and one of our Judges for the "Cascadia" show and project.
Cindy Kencke, Jerry's widow, is bringing a spectacular show to the gallery at Crossroads of his work and legacy as a magnificent photographer of the western landscape and lifestyle. She is facing a house filled with his work and a desire to share his legacy.
In his collection, is a remarkable image of a Belgian Stud Horse, Jerry built the frame for this massive image. This image, now on display at Crossroads, after it was on display in the Idaho Governor Butch Otter's office for almost two years. We have in our possession letters of authenticity from Governor Otter attesting to this.
Because the image is 4 ½ feet by 5 feet in dimension, it struggles to find its "forever home." Cindy came to Crossroads and we are going to share a significant portion of the income of raffle the piece off to support our ArtSpeak program.
To participate go to our online raffle at https://one.bidpal.net/jerrykencke