Description
Register Early!
Location
Baker High School Auditorium, 2600 E St Baker City, OR
Date & Time
Audition; Monday June 12th at 10 am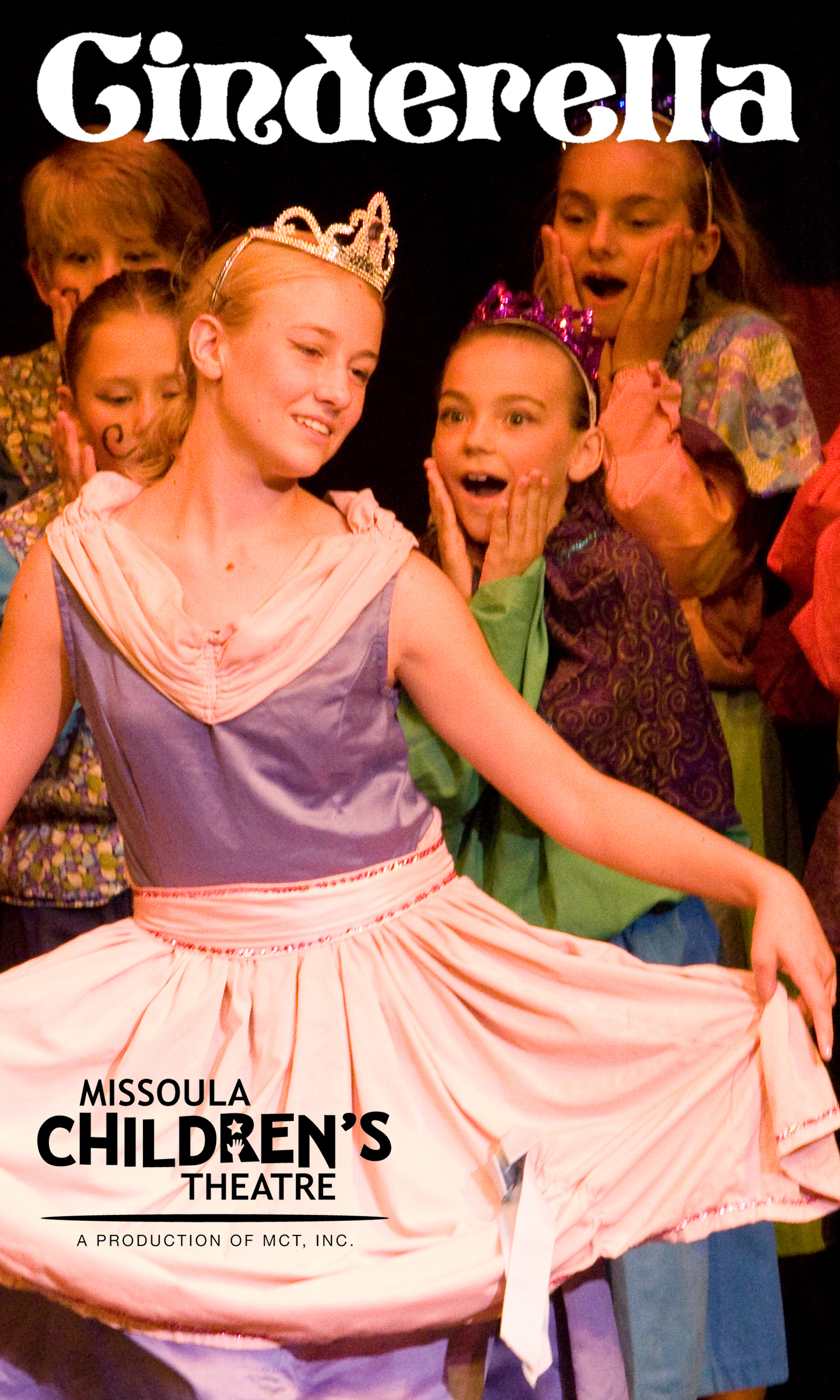 Cinderella – Missoula Children's Theater
Pre-Register Early!
Audition: August 14th 10am – 12pm
Rehearsals: August 14th 12:30 - 2:30, Aug. 15th/Aug. 16th/Aug. 17th 10-2:30, Aug.18th TBD
Performances: August 18th at 6:00pm and August 19th at 3:00pm
Location: Baker High School
Cost: $40.00 members / $60 nonmembers
Students need to bring: Daily snack, water, positive attitude
The well-respected Missoula Children's Theatre (MCT) is returning to Baker City for a production of Cinderella! The tour team will arrive with a set, lights, costumes, props and make-up, everything it takes to put on a play...except the cast. Students entering first grade in the fall all the way through high school ages are eligible to audition. Registration is open for up to 60 youth. Creativity, social skills, goal achievement, communication skills and self-esteem are all characteristics that are attained through the participation in this unique, educational project. MCT's mission is the development of lifeskills in children through participation in the performing arts.
CINDERELLA
Conceived and Written by Jim Caron
Additional Dialogue by Michelle Nigh
Music by David W. Simmons
Original Staging by Jim Caron
Additional Music by Geoffrey Fontaine and Jim Caron
Arranged by Michael McGill
The Missoula Children's Theatre presents CINDERELLA, an original adaptation of the classic fairy tale. A pumpkin coach, Prince Charming, a glass slipper and a dream come true are woven together by the magic of a Fairy Godmother in this enchanting musical. When Cinderella's stepsisters try to keep Cinderella from attending the ball, the Fairy Godmother enlists the help of the Mice and the Pumpkins and is able to transform Cinderella just in time for the big event. Also featured in the production are Cleo the Cat, Fido the Dog, the Lords and Ladies, the Town Criers, the King and the Beggars. Experience the unique twist the Missoula Children's Theatre puts on this classic story.
Grandparents: If you wish use the purchase of this class as a gift, Please write in the note section the name and age of student and that the registration is a gift. If you want staff to send a gift certificate acknowledging your gift please include the student's name and address.