Description
Actors Age 8-18!
Location
Baker High School Auditorium, 2600 E St Baker City, OR
Date & Time
Audition; Monday June 12th at 10 am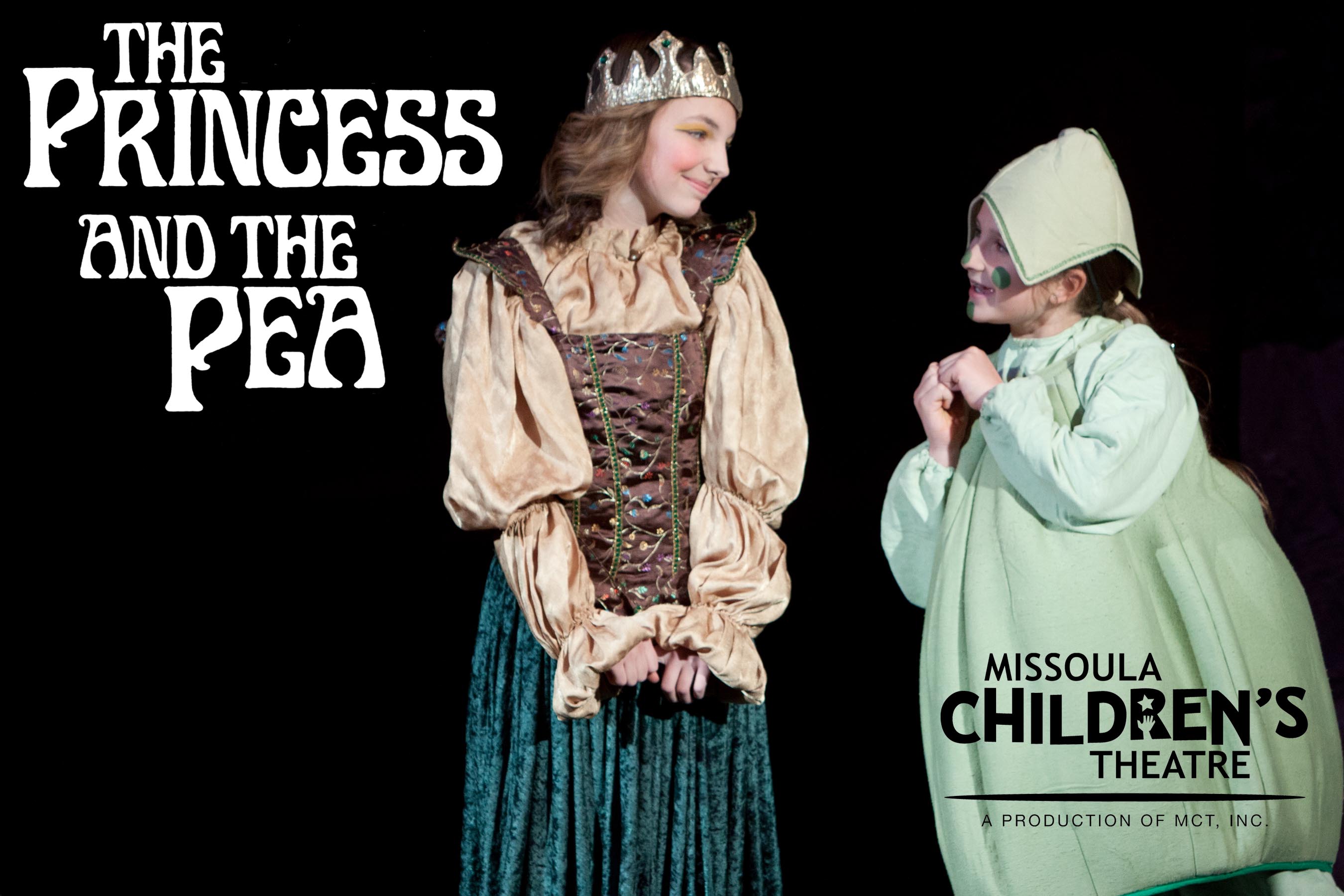 The Princess And The Pea – Missoula Children's Theater
Last Day to Register is June 11th or until sold out! Sign up now!
Instructor: Missoula Children's Theater
Audition: June 12th 10am – 12pm
Rehearsals: June 12th 12:30 - 2:30, June 13th/June 14th/June 15th 10-2:30, June 16th TBD
Performances: June 16th at 6:00pm and June 17th at 3:00pm
Location: Baker High School
Value to your Family: $40.00 members / $60 nonmembers
NEW! Pay What You Can- We invite our community to pay what your budget allows for this class. Can you pay full tuition? Half? Need 100% assistance? You choose! FAQ - Pay What You Can
Students need to bring: Daily snack, water, positive attitude
The well-respected Missoula Children's Theatre (MCT) is returning to Baker City for a production of The Princess And The Pea! The tour team will arrive with a set, lights, costumes, props and make-up, everything it takes to put on a play...except the cast. Students entering first grade in the fall all the way through high school ages are eligible to audition. Registration is open for up to 60 youth. Creativity, social skills, goal achievement, communication skills and self-esteem are all characteristics that are attained through the participation in this unique, educational project. MCT's mission is the development of lifeskills in children through participation in the performing arts.
THE PRINCESS AND THE PEA
Conceived and Written by Michael McGill
Music and Lyrics by Michael McGill
Envision a kingdom of snow where the residents are Winter Wind Workers, Blizzard Bringers, Icicle Sharpeners and Snow Smoothers, ruled by the Storm King and the Snow Queen. Add to that a Prince looking for a proper Princess to share the throne. Now imagine the Princess and her friend the Pea living in a kingdom of green rolling hills and running rivers with her subjects, The Flower Gardeners, River Runners, Green Shoot Growers and Tree Barkers. Her parents, King Size and Queen Size, do all they can to keep things running smoothly. Who knows, maybe the dancing Dust Bunnies can help? Although the two kingdoms think they have nothing in common (except maybe a pesky Jack Frost that freezes anything and everything), the peace-loving Leprechauns prove otherwise. Throw in some Phony Princesses and you have a real fiasco! This ain't your grandma's PRINCESS AND THE PEA. We think you will enjoy its twists and turns.
Grandparents: If you wish use the purchase of this class as a gift, Please write in the note section the name and age of student and that the registration is a gift. If you want staff to send a gift certificate acknowledging your gift please include the student's name and address.
Please PRINT and submit a Participant Registration Form prior to the first day of class.
Forms may be emailed to karen@crossroads-arts.org or delivered to Crossroads
Participant Registration Form - Fillable / Participant Registration Form - Spanish