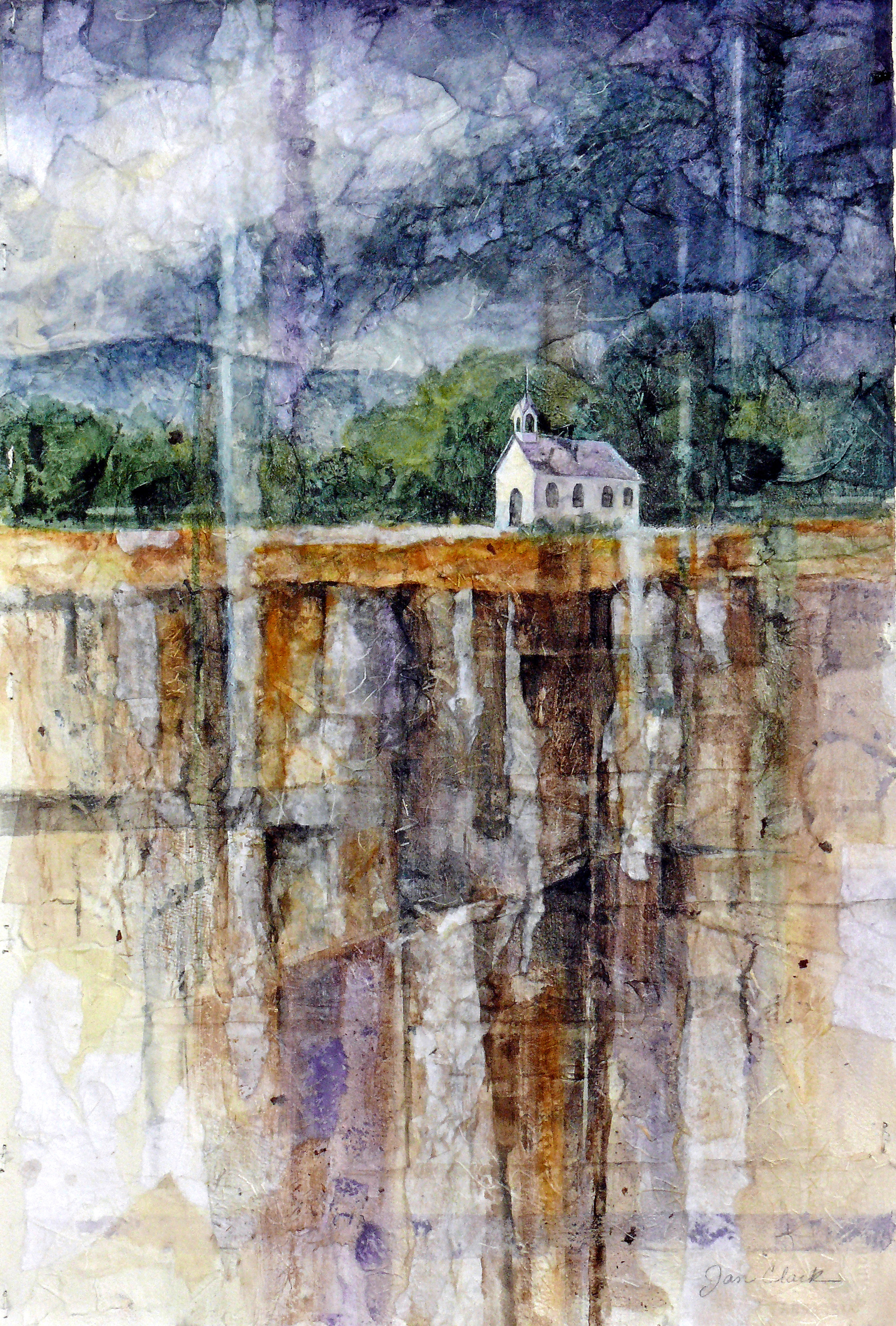 Apr 19, 2020
Jan Clark
Born in Bend, Jan learned to enjoy nature at an early age. She loved camping out, fishing, and hiking all over the Deschutes National Forest with her family. Later she added riding horses throughout the area capturing the beauty with her camera.

Art is another of her loves. As a young adult painting in oils was another way of expressing her love of the outdoors and being an animal lover, she began painting them also. Many pet paintings have been done over the years. Paintings of horses, dogs, cats, and some wild animals are also part of her collection. They have been done in different mediums.

Now she works in many mediums. They include oils, watercolors, batik watercolors, pastels, and mixed media. In the past years, she was drawn to painting realistic animals, landscapes, and Native American children. In recent years, she has added some bold abstracts, mixed media collages, and acrylic layering to her repertoire. She is constantly experimenting. It is during the experimentation that her best work emerges.

She has taught many workshops and classes in an easy to follow format that allows anyone to participate. Most of her classes are sponsored by Art Center East in La Grande, Oregon.

Jan is also part of Batik Convergence, a group of four watercolor artists that critique and share insights while creating Batik Watercolors. The batiking process includes many steps. The watercolor is done on handmade papers and then wax and ink are added giving a distinctive appearance.