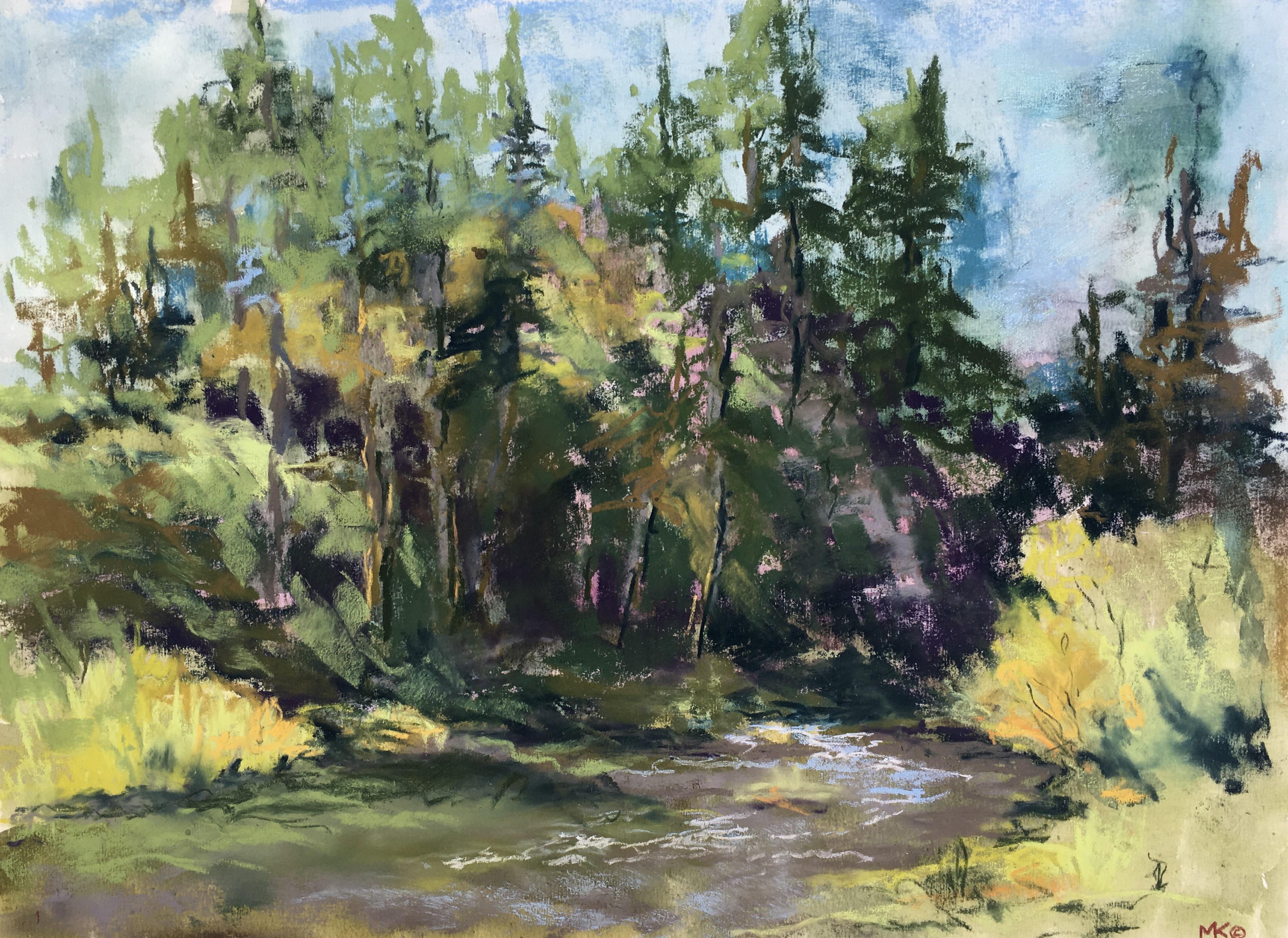 Dec 17, 2020
Marlene Kingman
To shop for Marlene Kingman click here. Please keep in mind some items may still be available and are currently with the artist.
Early in my life, I realized that art and creativity were my preferred classes whereas math and science were tolerated, as it allowed attendance in art & music. My college studies began in Fine Arts but changed to Design and Architecture as the institutions at the time were promoting extremes of abstract creativity and expressionism. I maintained my desire for creativity by becoming an Architect along with working in pastels and photography. As my Architectural Profession progressed, designs became less creative and aligned with functional or regulatory requirements, as the avenues of creativity waxed and waned as time permitted. Approximately 13 years ago I had the fortune, of meeting an excellent art teacher who instructed using the renaissance method of painting. In addition to the 4 years of regularly scheduled classes, I now attend workshops and have continued to paint using different media in both studio and plein air. I find plein air painting the most challenging but rewarding experience of capturing the essence of the environment into your work.
Education:
University of Buffalo with a BS in Design
Workshops and classes:
Artists Memberships:
South Beach Artist Association
Plein Air of Washington Artist
Northwest Pastel Society
Art Work in Juried Shows:
Allied Arts Gallery - Richland, WA
Allied Arts - Yakima, WA,
Spellman Gallery - Aberdeen, WA
Allied Arts/Mid-Columbia Mastersingers Tri-Cities May Festival Art Show
Associated Arts of - Ocean Shores, WA – received award
artEast Art Center, Issaquah, WA
Oregon Society of Artists, Portland, OR
Art Talk, Shelton, WA
Art Work in Galleries:
Artè Gallery – Richland, WA
Dockside Art Gallery – Westport, WA
Featured Artist - Crossroads Carnegie Art Center, Baker City, OR
Featured Artist - Wenaha Gallery, Dayton, WA
You & I Gallery – Kennewick, WA
I have also participated in multiple Annual Open Studio Tours, Artwalks and Pop-Ups in Tri-Cities, WA., and have been a part of Kennewick, WA, First Thursday Art Walk Tour at You & I Gallery for the past 12 years performing demonstrations of both pastel and oils.
I participate in a multiple Plein Air Events each year and continue to paint both studio and plein air works of art. My art work can be viewed on line at FineArtAmerica.com or on Instagram 'ArtKingman'