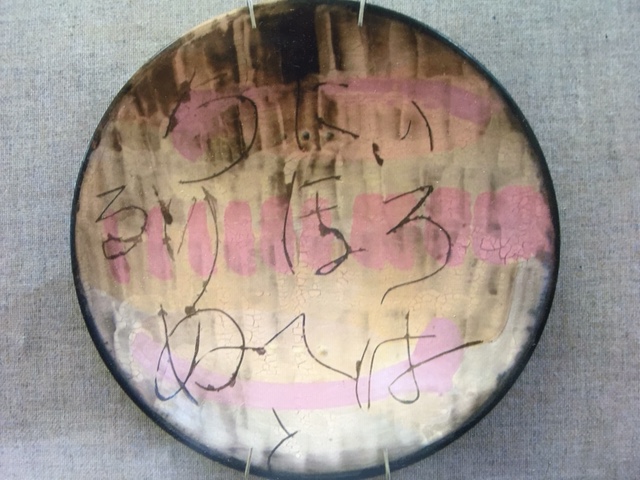 Apr 23, 2020
Mary Sue Rightmire
I first became interested in pottery while living in Japan in the late 1960's and took classes at a pottery school there for 9 months in 1971. I began making pots as a career after moving to Baker City in 1975 where I built my first gas kiln.
I have always made functional, earth-tone glazed, wheel-thrown pottery but over the years have branched out into other types of ceramics as well, such as burnished, smoke-fired non-functional pieces; garden lanterns and bird baths; and in recent years bright colored porcelain bowls and cups. Switching back and forth among different types of clay, firing methods and glazing (or not) keeps it interesting for me.
Mary Sue fell in love with pottery while studying Japanese and teaching English in Tokyo in the 1960's. After finishing her M.A.. in Asian Studies in 1970 at the University of Oregon, she returned to Japan and signed up for her first pottery class.
In the fall of 1971 she returned to Oregon and eventually settled in Baker City where she built her first kiln. In the early years she focused on functional, high-fire, wheel thrown pottery, in the Japanese folk craft tradition, but also began learning about primitive fire techniques from Maggie Carlson who sometimes shared her studio. Over the years they taught several week-long primitive fire workshops together. In 1995 Mary Sue had the opportunity to spend three months as artist-in-residence at Hikosen School of Ceramic Art in Tokyo, which was an intense but exhilarating three months, culminating in a solo show.
The biggest influence on her present work was a workshop in 1998, in England, with Jane Perryman who literally wrote the book on smoke-fired pottery. Since then she has continued experimenting with both the form and surface treatment of her pots, polishing her burnishing skills and expanding her firing techniques. She has participated in many exhibits in Eastern Oregon over the years, earning Best of Show awards in regional shows in Baker City and Pendleton, as well as awards at the Wallowa Valley Festival of Arts in Joseph and the Carnegie Art Center in Walla Walla, WA. She maintains a studio in Baker City where she shows her work and also teaches occasional classes at the Crossroads Carnegie Art Center.