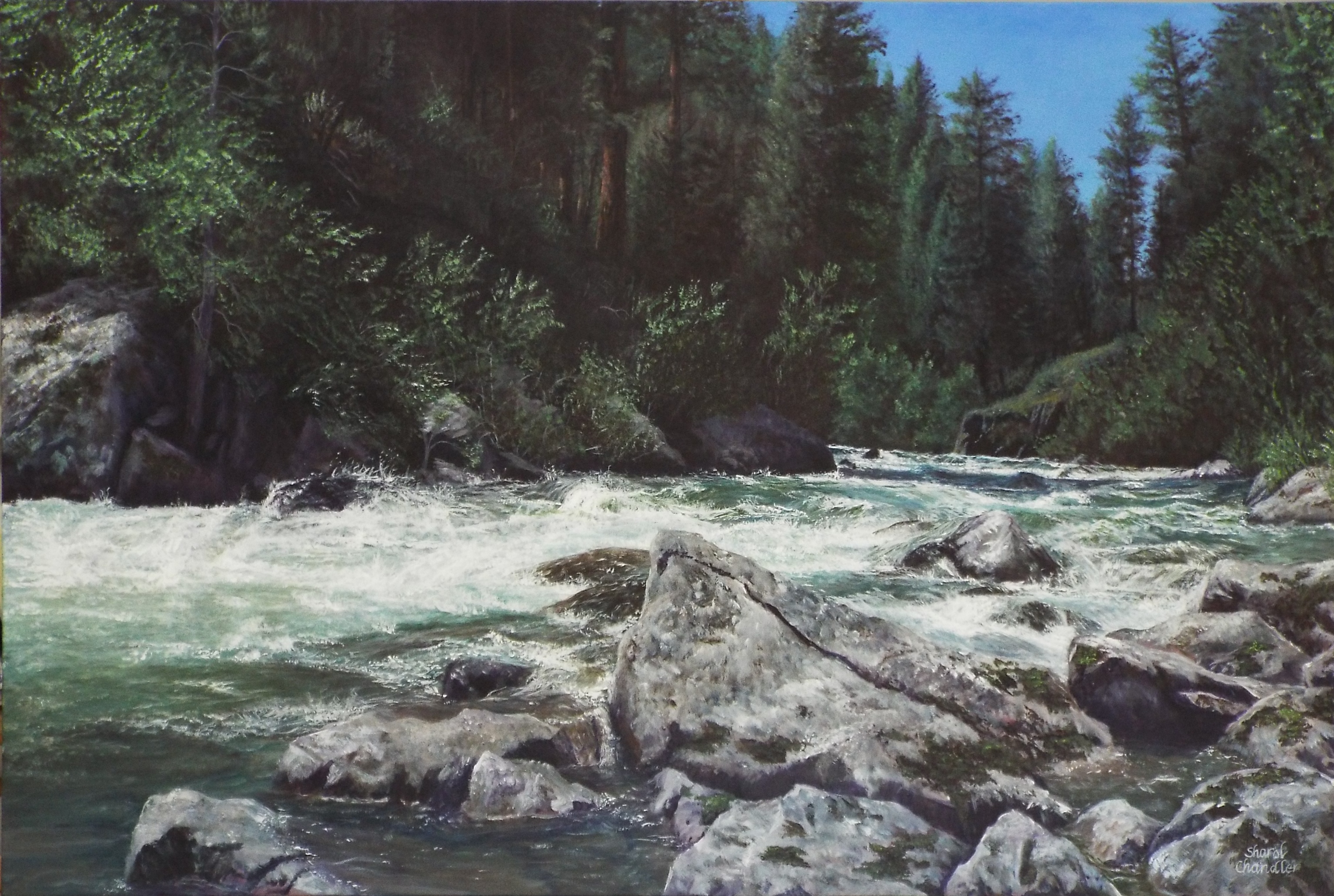 Jul 28, 2020
Sharol Chandler
Artist Statement
I'm always on the lookout for an interesting play of light on my surroundings. The way in which the light shows itself is what inspires me to create a painting of a particular scene. The colors, shadows, reflections, atmosphere, and constant shifting are endlessly fascinating to me and deciding which of these is capturing my attention is the first step of my process. The feelings that all of these qualities of light can evoke are what I work to bring to my art. The paintings I create are part of a story with light playing a major role and I want the viewer to feel it is possible to just step right into that story.
Resume
My journey into art began by chance. I stumbled upon plaster relief sculpture. I was intrigued so began studying art books and took some weekend drawing and watercolor classes. Soon I was creating relief sculpture murals and then framed relief sculpture pieces painted with acrylics. In the beginning, I was quite fascinated by the shifting shadows in the reliefs and the fact that the changing light in the room took care of that for me. As I gained confidence in my painting skills, I decided to try incorporating two-dimensional paintings into the relief pieces. From there, it wasn't much of a leap to two-dimensional acrylic paintings on canvas.
Since I began in 2004, my paintings have shown in numerous juried shows in Oregon and Idaho as well as in group and solo shows in galleries in Washington, Oregon and Idaho. My work has received awards at Wallowa Valley Festival of Arts, Crossroads Carnegie Art Center, several times winning "People's Choice"awards, and Artist of Eastern Oregon, winning an "Honored Artist "award. In 2018 two of my paintings were accepted into the "Wild is Calling" show, a juried show, held at the National Historic Oregon Trail Interpretive Center. The show commemorated the 50th anniversary of the Wild and Scenic Rivers Act. Over the years, many clients have commissioned paintings by me. My paintings are collect nationally.