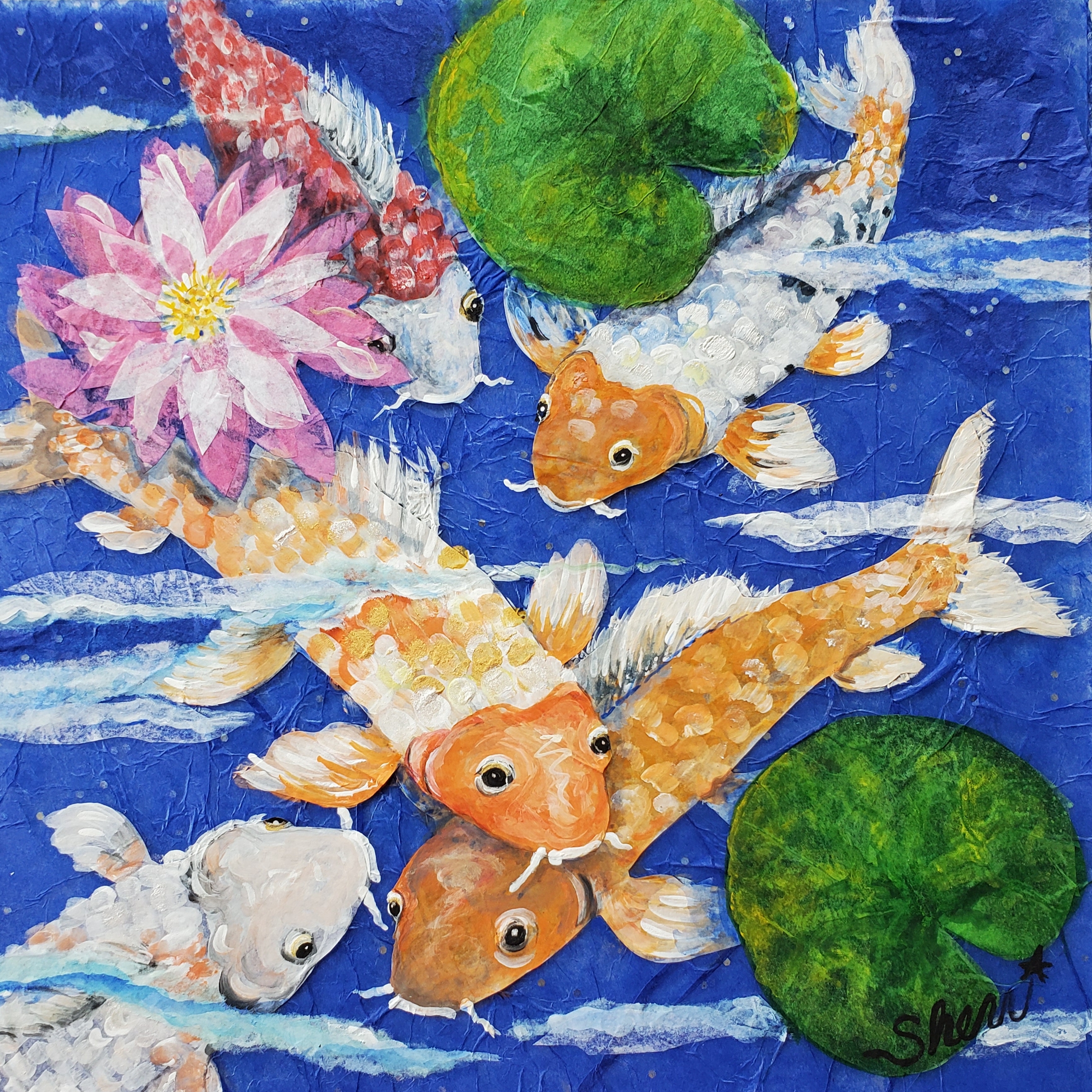 Apr 19, 2020
Sherri Linnemeyer
There have been times in my life when I wanted to be taken "seriously" as a professional artist, but that self-induced pressure took the joy out of my creative side. Now I treat my art as a hobby and a social life that is mostly fun for me. I am not trying to make a living, but just pay for my art supplies. I find that I don't want to make social or political statements. Most of my subjects are paintings of birds, flowers, animals, wildlife and on occasion, landscapes. I am happy when my work and its title make a funny story that brings smiles to other people.
I am not a purist and enjoy experiments in mixing water based mediums. Lately, I have been making paper collages that I paint on.
Sherri was born in the Black Hills of South Dakota. She had the creative urge at an early age and often was in trouble for her wall murals in crayon and tempera paints. In the 6th grade, she entered the juried Wind River Art Show and took first place for a watercolor. In the late 1970's, she studied sculpture, acrylic painting and print making at South Dakota State University on an art scholarship. She moved to Oregon in 1984 and sold her work at local galleries, art fairs around the northwest, and the Portland Saturday Market.
Living in Baker City since 2008, her work now can be found at Crossroads Carnegie Art Center, White House Gallery, Wisdom House, Sumpter Dredge Gift Shop, and Mountain Valley Dental Group. This year she will be the featured artist at The Cheese Fairy-Copper Belt Winery and Churchill School Hall Pass Gallery. She is a volunteer, co-coordinator for the award winning "Little Big Show" every August.
She won the Judge's Choice award September 2014 and in April 2020, she won the People's Choice award at Crossroads Carnegie Art Center. Sherri also received several blue ribbons, Reserve Champion, and Open Class Champion at the Baker County Fair with paintings of wildlife, birds, and landscapes with watercolors and acrylics.