22nd Annual September Open Regional
September 4, 2020-September 26, 2020
10-15-2020 Please note: The majority of items have been returned to the artist and may still be available for purchase. Please reach out to Crystal at 541-523-5369 or email crystal@crossroads-arts.org to check availability.
Follow this link to see the virtual show!
September Open Regional Show, "Art at the Crossroads"
Click on the link above to see the show!
22nd Annual Art at the Crossroads
General Information
We would like to invite you to show your artwork at the 22nd Annual Art at the Crossroads regional art exhibit. Crossroads is celebrating its 22nd Annual Art at the Crossroads Open Regional Show! Artwork will be accepted Tuesday, September 1, and the show will open on Friday, September 4, 2020. Monetary prizes and awards will be presented at the judge's discretion. A People's Choice award will be selected by the community and patrons who attend the opening reception and cast their vote before 8 in the evening. *Guidelines, procedures, and restrictions will be followed at that time due to the COVID-19 pandemic. Please await further recommendations from state and national guidelines at that time.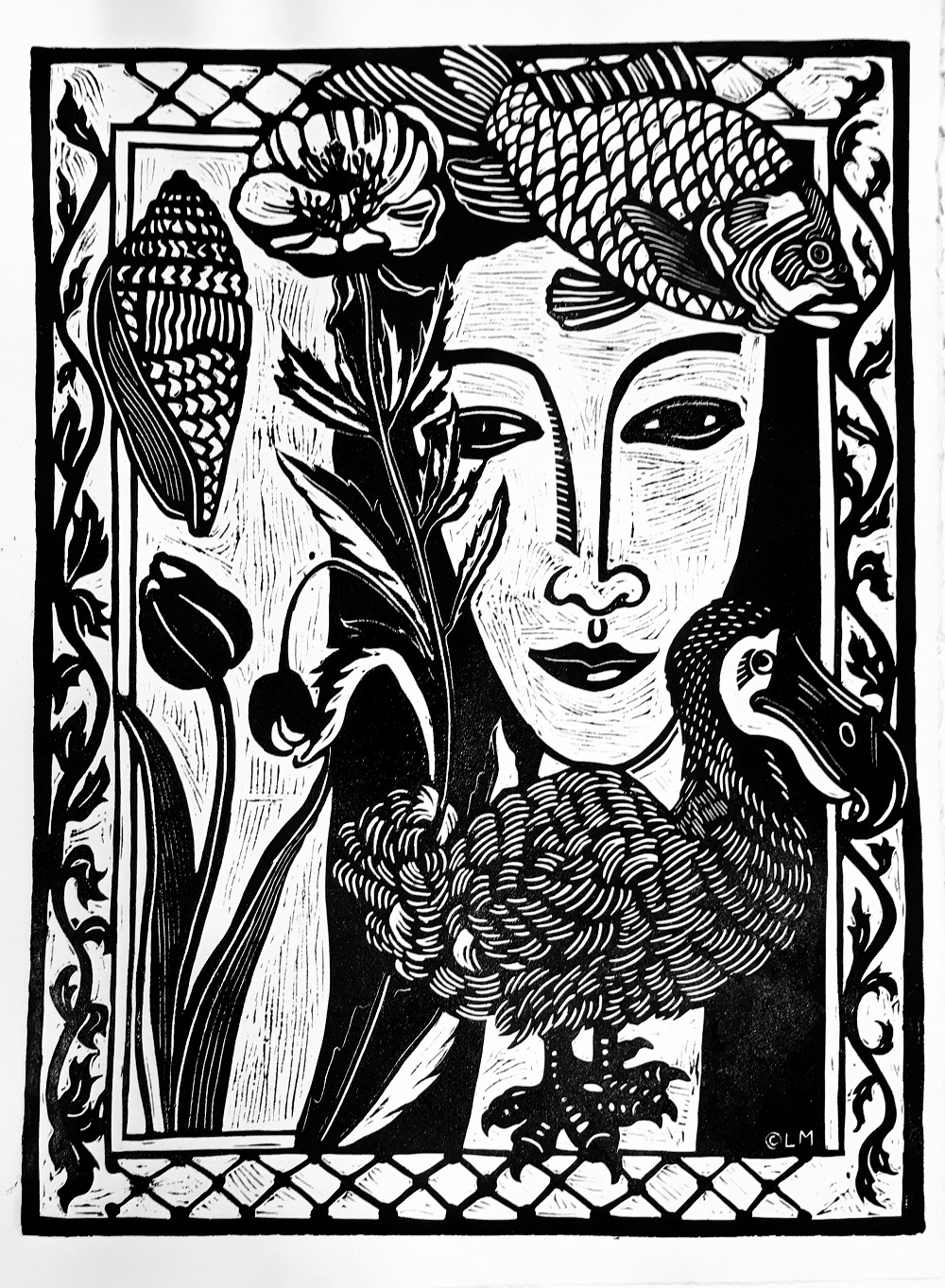 "Nature Girl," by Laurel Macdonald, linocut print, Best of Show 2019
Judge: Malcolm Phinney
Malcolm Phinney is a painter and sculptor living in Wallowa County often depicting the beautiful surroundings of his home. He and his wife Tami, own and operate the Phinney Gallery of Fine Art in Joseph, Oregon. For over two decades they have represented artists of the American Northwest, several of which are from the immediate area.
Malcolm's experience within the arts is diverse. As a gallery owner he has promoted and encouraged other artists in their careers but also has been recognized and awarded for his own art. Additionally, he is a designer, model maker and point up artist for private and corporate commissions, including designing architectural ornamentation for the Capitol Grounds in Washington, D.C. Other aspects of his diversity include judging shows, critiques, workshops and speaking at various events.

"A representational artist is very fortunate to live where the land is so diverse with mountains, canyons, deep forests and open prairies. This place is a painter's paradise."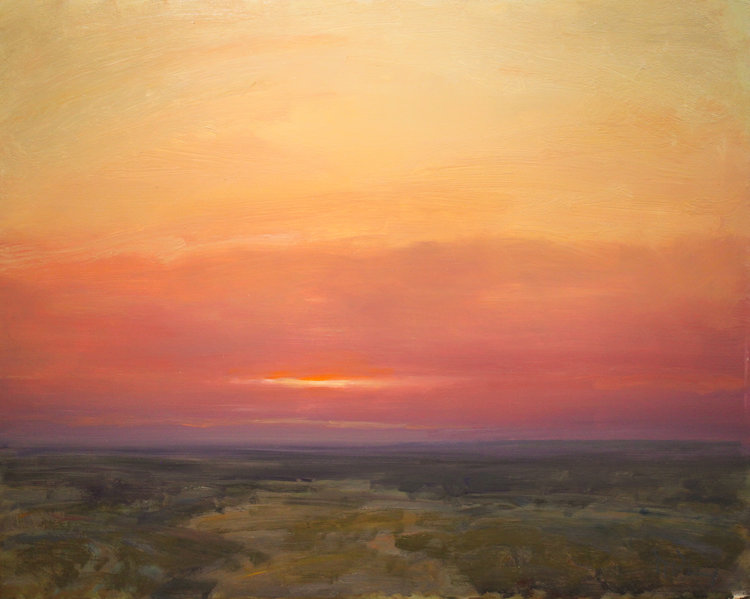 "Prairie Sunset," by Malcolm Phinney, oil, 24"x30"
Follow this link to see the virtual show!