Communicating Place
First Friday July 5, 2019 End of Exhibition July 27, 2019
Crossroads welcomes two emerging and young artists; Watercolor Artist and Baker City High School alumni, Marley Robb currently living in Bozeman, Montana along with photographer Ashley Stevick of Canyon City, Oregon. Crossroads Carnegie Art Center invites you for their opening reception, "Communicating Place," July 5, from 5:30-8pm. Please join us and enter for a chance to win a $25 gift certificate to Barley Brown's Brew Pub, we will also have the musical talents of Shannon Gray joining us. The show will run from July 5 through July 27 at Crossroads Carnegie Art Center in downtown Baker City, Oregon. "Communicating Place" is brought to you through the generous gift left to Crossroads from the Richard and Rita Tylka trust.
Marley Robb, a 2017 Montana State University graduate with a Masters in Architecture, combines minimal watercolor with blind contour line drawing to interpret loose paintings of landscape and architecture. The paintings have energy! Fun and familiar buildings and locations of Baker County and elsewhere in Montana, they draw you in and keep you engaged.
Robb considers herself a creator by trade and a questioner by design; a visual learner who pursues visual exploration in many forms. Painting is her visual language, serving as a continuous exploration in communicating an experience. With 1 in every 4 artists estimated to be dyslexic, the idea of dyslexia as a disability gets put to question. The understanding of dyslexia as a disability is dated. Looking to communicate dyslexia and using it as a tool for design, Robb exploits the subconscious through blind contouring and activating the conscious through minimalistic water coloring, documenting a place becomes an intuitive act. The watercolor becomes less of an added substance and more of a revealing mechanism; scraping away at the drawing just enough to translate the experience in a particular place, space, or environment.
While most of her interests involve being outside, Robb's paintings have allowed her to interpret and document those adventures on a deeper, more intimate level. Both architecture and art has her currently based out of Bozeman, Montana working across the Northwest.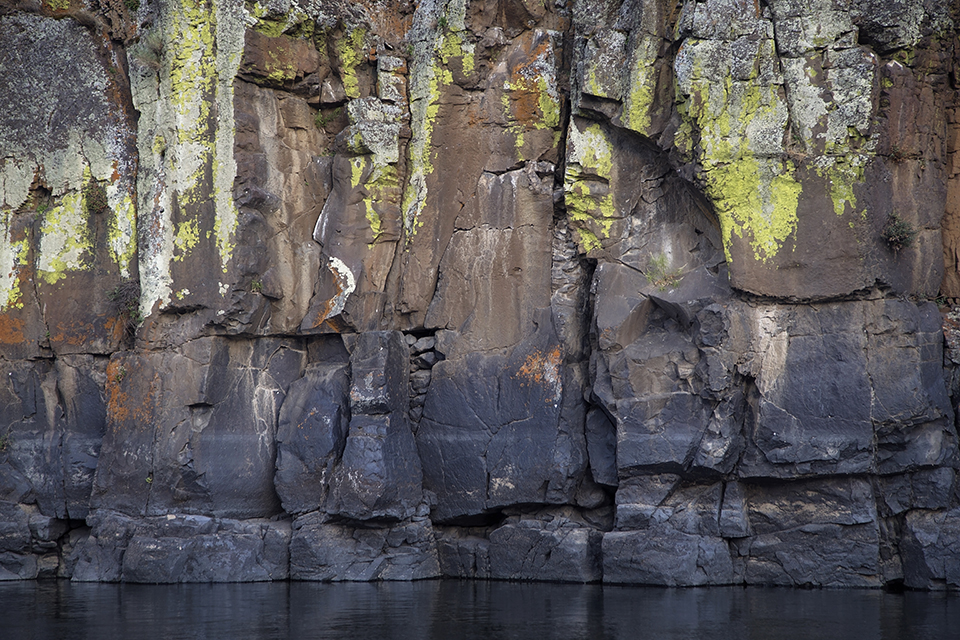 Ashley Stevick, who originally is from Montana, moved to the John Day area in 2016 after falling for Eastern Oregon. In 2011, her initial entrepreneurial ventures in Bozeman, Montana began as a wedding, family, and boudoir photographer. Stevick now focuses more on landscape and abstract nature photography. Being an avid hiker and rafter, Ashley continuously explores Oregon's public lands with camera in hand. The scenery of her new home - basalt columns along the John Day River, burned trees encased in a layer of snow, and the wild colors within the hills - brought Ashley back to her first love. "Walking around in nature with my camera has always been a favorite activity; it calms me and I enjoy getting lost in the tiny details we humans sometimes fail to notice." - Ashley Stevick.
Stevick is a certified and registered yoga teacher who teaches an empowering vinyasa flow in the style of Baron Baptiste five days a week in John Day. Photography was her first meditation, looking at the details of plants and texture brings her to the present moment.