39th annual Art About Agriculture Competition and Touring Exhibition 2022: The Sustainable Feast

July First Friday: July 1st, 2022
5:30-8-Evening Opening
The College of Agricultural Sciences of Oregon State University is home to an extensive collection of artwork representing hundreds of artists from the Pacific Northwest. Established in 1983, the Art About Agriculture Permanent Collection is built one artwork at a time through acquisitions from the annual juried open call awards competition and touring exhibition. The 39th annual Art About Agriculture program, the Sustainable Feast, features select artwork from emerging and established artists responding to this year's food theme. Working closely with Oregon STate University's Food Innovation Center in Portland, the statewide touring exhibition aims to explore the importance of sustainability, diversity, and innovation in our food system.
The large response to the open call comprised a remarkable range of mediums, styles and interprestations. The tour launches at the Guistina Gallery on OSU's Corvallis campus on May 10 and from there will travel to Crossroads Carnegie Art Center in Baker City on July 1 and Pacific Maritime Heritage Center in Newport on August 5.
The 2022 Art About Agriculture Purchase Awards will be determined in early May. To see this year's award winners, the full tour calendar and more, please visit https://agsci.oregonstate.edu/art/sustainable-feast
To View and Shop this Exhibit, Click Here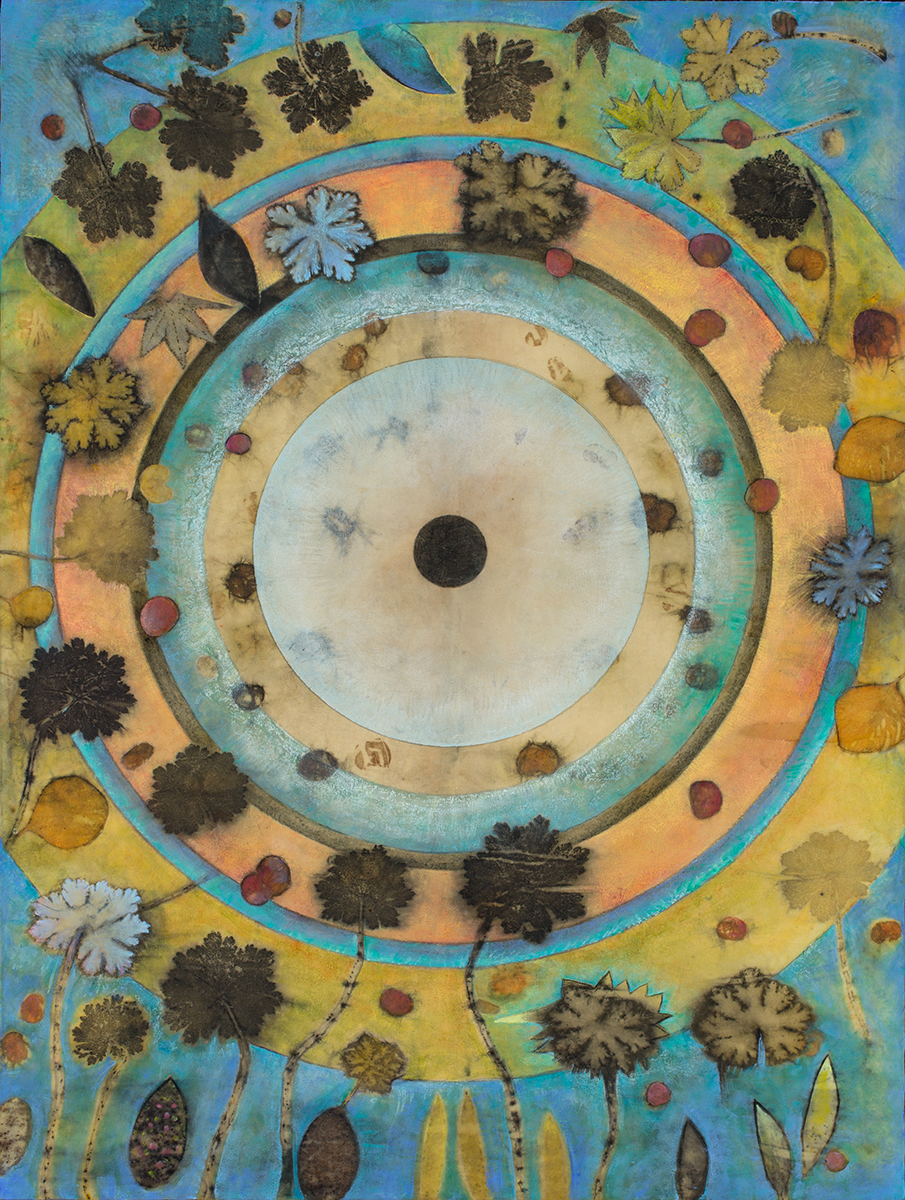 Featured Artwork: Lisa Brinkman, Water Mandala, 2021. Eco Prints of sumac, eucalyptus, geranium, and maple on raw silk canvas, cold wax and oils. 40x30"
Sponsored by:

Craig and Cherie Ward
Spiering Land and Livestock