The Power of One
First Friday April 3, 2020 End of Exhibition April 25, 2020
Crossroads invites you to the Annual Open Theme Show, "The Power of One." The challenge to the artist is to illustrate an idea and interpret the phrase "The Power of One," as it speaks to you. The power of the individual to enact an opinion or idea to create change. We ask artists to empower themselves and express their art in all forms of media. Remember, this is a challenging theme and we are confident in our innovative artists! For dates, guidelines, rules, and further information check out our "Quick Forms" for the Call to Artists Sheet: 2020 April Open Theme Show.
Check out our Facebook page with the link below and vote in the comments of your favorite! Or you can email crystal@crossroads-arts.org with your vote or if you would like to make a purchase!
The Power of One Facebook Album
The Power of One Vimeo Slideshow
Descriptions of Images to The Power of One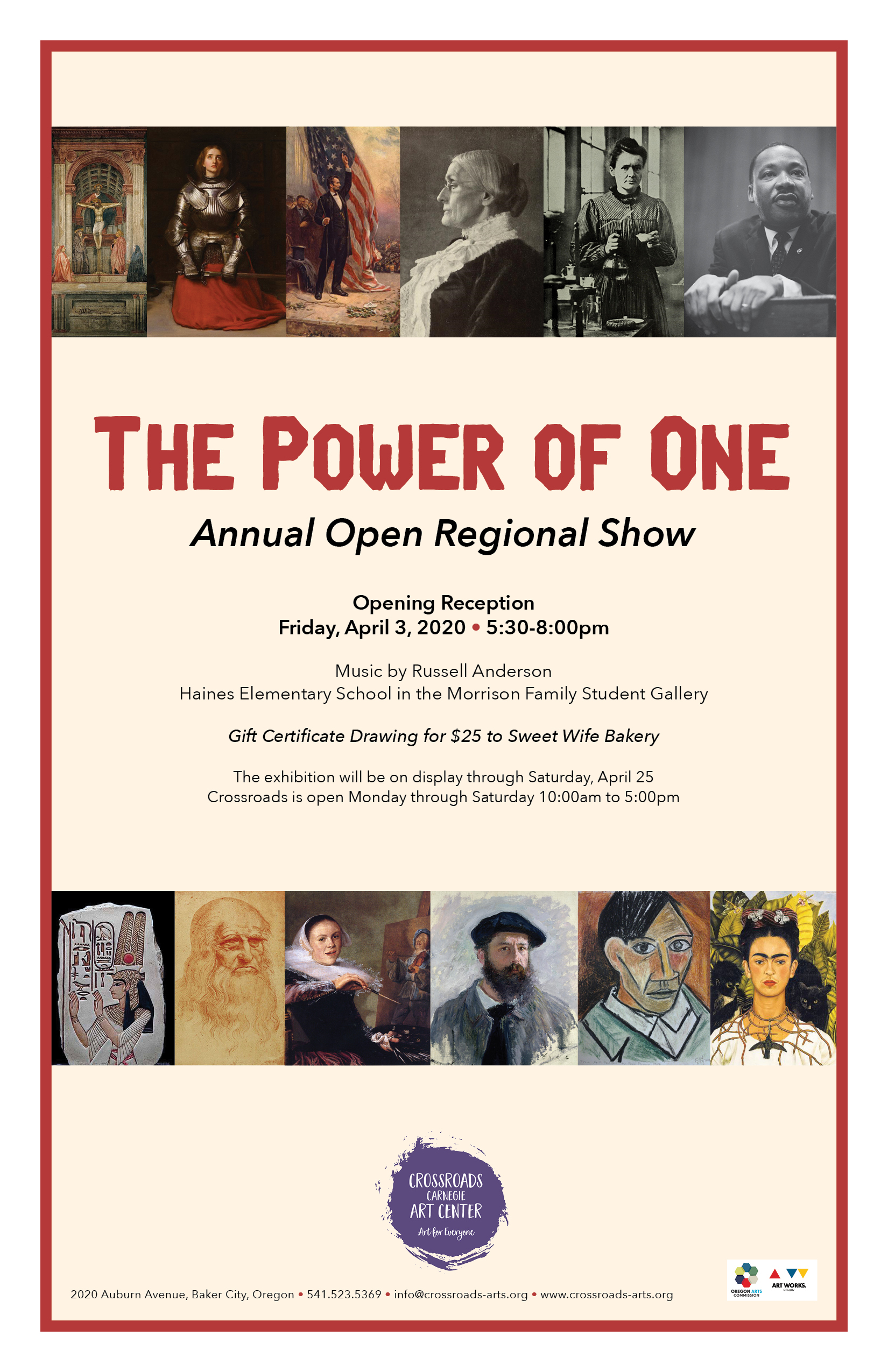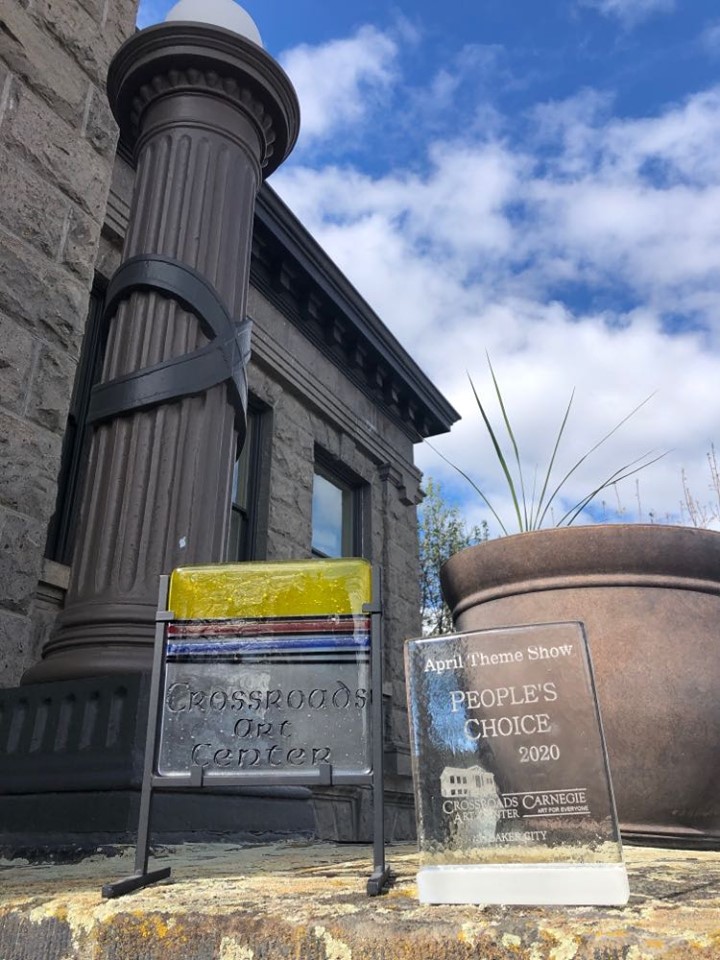 The People have spoken! The winner of the 2020 April Theme Show "The Power of One" is awarded to Sherri Linnemeyer for her piece titled "Nature's Bonsai," a zinc plate etching of the oldest known Bristlecone Pine which is 5,000 years old. They grow in high elevation with low rainfall and rocky soil. Congratulations on that beautiful artwork! Check out the other art pieces of "The Power of One!"